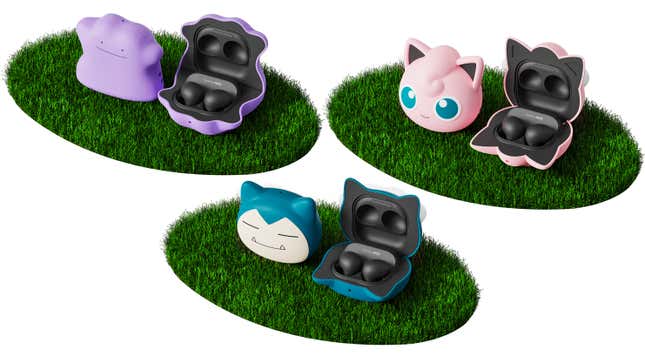 Twenty-seven years after the first Game Boy title was released, and over 1,000 different pocket monsters later, Pokémon is, somehow, still incredibly popular the world over, and Samsung is once again capitalizing on the franchise's rabid fandom by wrapping its wireless earbuds in three new Poké-themed charging cases.
Samsung Galaxy Flip 5: Hands-on first Impressions of Samsung's Pocket-Sized Folding Phone
Just over a year ago, Samsung revealed its first Pokémon collaboration with a special version of its Galaxy Buds 2 wireless earbuds that came inside a bright red and white Poké Ball replica. The case didn't include any extra functionality or increase the earbuds' battery life; it actually decreased the usability of the Galaxy Buds 2 by making them nearly impossible to slip into a pocket. That didn't stop the limited edition earbuds from completely selling out.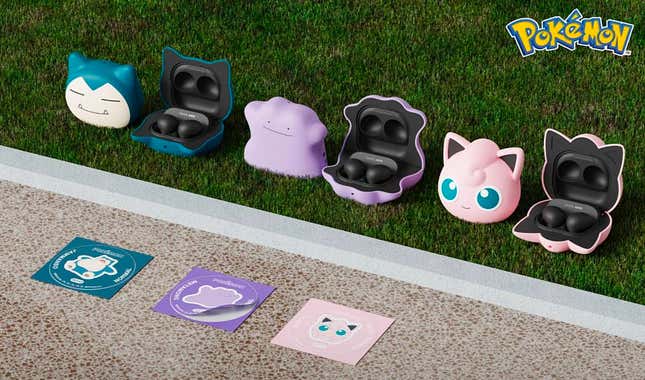 For 2023, Samsung is continuing its Pokémon collaboration by once again giving its Galaxy Buds 2 and Galaxy Buds 2 Pro earbuds a fun upgrade in the form of new themed cases. Instead of a case resembling a Poké Ball when the buds are tucked away to charge, the earbuds now resemble Ditto or the smiling heads of Jigglypuff and Snorlax. Sure, it kind of walks the line between being morbid and cute, and once again the added decor makes the charging cases nearly impossible to comfortably pocket, but neither of those concerns are going to stop a Pokémon fan from ensuring these fly off store shelves.

All three new designs can be purchased with the Samsung Galaxy Buds 2 for around $100 (129,000 won), or for around $153 (199,000 won) with the Samsung Galaxy Buds 2 Pro inside, through the company's stores in South Korea, as well as select online retailers. But the Poké cases can also be purchased separately for those who already own the Galaxy Buds for around $30 (39,600 won), which is not an outrageous price.