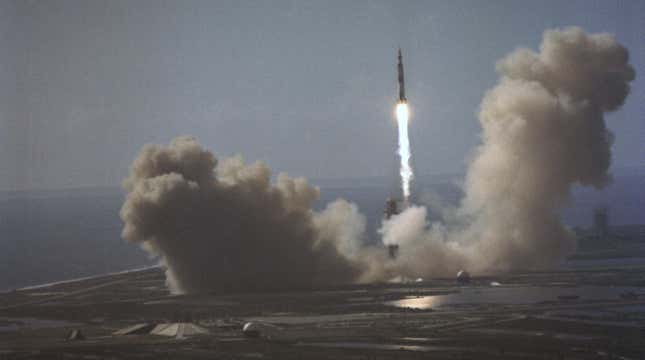 "We choose to go to the Moon in this decade and do the other things, not because they are easy, but because they are hard," President John Kennedy said famously in a 1962 speech. A bold goal, and a goal that required NASA to develop a rocket capable of the task.
That rocket would be known as the Saturn V, a three-stage rocket that, until the space shuttle era, was the most powerful launch vehicle to successfully take flight. The Saturn V supported the first and only crewed flights to the Moon, and later contributed to the construction of Skylab—the first U.S. space station.
Its legacy is considerable. In 2023, NASA is ready to take its next giant leap into deep space with its newly minted Space Launch System (SLS) rocket. The Artemis generation stands on those powerful Apollo shoulders, but without Saturn V, none of NASA's great accomplishments of the 1960s and 1970s would have been possible.