After six months of waiting – followed by nine more days of waiting – we finally have an answer to one of the most baffling Internet mysteries of 2013: The mystery architect behind these beautifully complex Amazonian web-towers is....
Top Photo Credit: Troy Alexander
A spider! A research team led by entomologist Phil Torres cracked the case by keeping close tabs on close to forty of the structures, which they discovered by venturing into the rainforest near Tambopata Research Center, deep in the Peruvian Amazon. "Half of the structures were built on cecropia trees," writes Wired's Nadia Drake, who accompanied the team on their adventure. "Many were on bamboo. A few were on leaves. And, most them appeared to be in clusters containing between two and six structures."
G/O Media may get a commission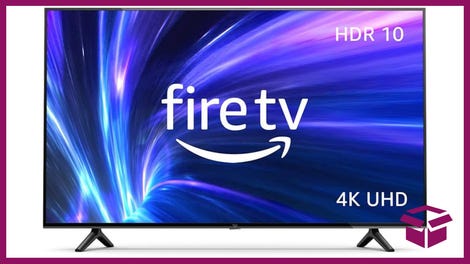 42% Off
Amazon Fire TV 50" 4K Smart TV
One of the three hatched spiderlings. Photo Credit: Jeff Cremer/PeruNature.com via WIRED
By monitoring the structures they discovered for days on end, Torres and his team managed to observe three spiderlings emerge from three separate towers and scurry off. That's right – just ONE spiderling per tower, which, it turns out, are, in fact, elaborate egg sacs. The spiders have yet to be formally identified, but whatever they are, the level of parental investment struck the researchers as very unusual, given that each structure harbors a single young.
Read all the fascinating details on the team's expedition and discovery over at Wired.