BOSTON— American scientists share the same desires and needs as the rest of us. They're just folks whose job description includes proving hypotheses and establishing facts based on collecting evidence. After eight years of a government that respected the importance of their work, the incoming administration has proven to be hostile—not only to scientists, but to evidence-supported facts themselves.
Scientists met this weekend in Boston for the Science Policy-themed 2017 meeting of the American Association for the Advancement of the Sciences, and they are gearing up for a fight to defend truth. Attendees and panelists discussed how they'd work with President Trump and congress and organize, and many even marched on Boston's Copley Square.
"I fear we are in for a very rough ride," said John Holdren, senior advisor to President Barack Obama for Science and Technology, in a session hosted by the Union of Concerned Scientists, an independent science advocacy group. Creating an agreed upon, measured approach to resisting the president has proven difficult. "The chaotic nature of [the way] things are unfolding makes it difficult to respond in a strategic and coordinated way," said Holdren.
And it's clear scientists are worried, like Phil Rice from Harvard Medical School who addressed a panel with alarm, comparing the current government and the authoritarian fascist regimes of World War II Italy and Germany. "I think the community of scientists are still caught off guard," said Rice. "They will attack the scientists and imprison [scientists]. I think part of the response has to be that we're going to protect each and every one of us that gets attacked." He was immediately challenged. "The United States is not Germany in 1938," said Kurt Gottfried, co-founder of the Union of Concerned Scientists who was a teenager in Austria during World War II. "We have a lot of strengths we rely on but we damage ourselves by exaggerating."
G/O Media may get a commission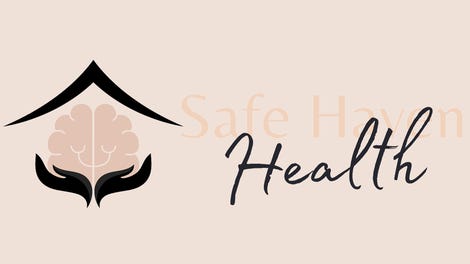 Addiction counseling
Safe Haven Health
Still, the administration's effects were immediately clear on the conference. Sudanese scientist Rania Mokhtar could not attend the ceremony for an award she received due to worries about Trump's since-suspended travel ban, and needed to video call in instead.
Many scientists fear appearing like a one-sided political group, though. Prominent figures on several panels expressed concern that political rallies, rather than targeted networking with politicians, might be detrimental to the cause. Holdren worried that science might make itself appear like an interest group, or that politicians will assume that scientists are marching for selfish goals. A "positive set of outcomes will [come] if the march could focus very clearly on how and why science and technology matter to society and how and why basic research matter," said Holdren, "without the presumption that these are going to be cut."
With that warning in mind, scientists and citizens gathered to make themselves heard. At least several hundred grouped in front of Trinity Church in muddy Copley Square on Sunday to Stand up for Science, in a rally organized by groups including the Union of Concerned Scientists and ClimateTruth.org. Not to conflate weather and climate, but the unusually warm Boston day seemed an especially appropriate setting to talk about the perils of rejecting evidence-based science in the face of climate change.
Those involved in organizing the rally hope that "people see that we're not just standing up for science in the abstract way," Shreya Durvasula, Science Network coordinator for the Union of Concerned Scientists, told Gizmodo. "We're a non-partisan group and this isn't a political rally in any way," she said. "It's to show that scientists are people too, and we want to help serve our communities and connect with them on what science means for everyday people"
"It is not political to defend the integrity of facts," said Naomi Oreskes, professor of the history of science at Harvard University, speaking at the center of the rally.

Panelists at the conference want to ensure that scientists have allies on both sides of the aisle, though, since 2016's endless campaign season proved that many Republicans also oppose some of Trump's behaviors. "Many leading Republicans are nervous about where all this will lead," said Lewis Branscomb, former head of the National Bureau of Standards. "If there's a chance of having strong friends anywhere in the conservative community, don't put them in the pot with everything we plan to cook."
The general sentiment was that scientists should actually go out and meet their congresspeople and representatives. "Get out there," said Kerri-Ann Jones, former United States Assistant Secretary of State for Oceans and International Environmental and Scientific Affairs. "Figuratively or literally. Write a letter, write hundreds of emails a day and make your concerns known to your members of congress, city officials and governors. Serve on committees."
Other young scientists plan to heed many panelist's calls to get involved, and help others do so as well. "I organized a group that will sit, write postcards and call [legislators]," Taylor Goelz, masters student attending but not speaking on behalf of the Virginia Institute for Marine Science, told Gizmodo. "It's non partisan—'here are bills you might be interested in,'" which participants would write their representatives about. Goelz has her representative in her phone book, and hopes other young scientists continue tweeting advice on how to stay engaged.
A major theme of the conference was simply the need for scientists to better communicate with their communities, and level with folks, rather than acting as experts or superiors. "So many people in the public don't realize that they know a living scientist," said Liz Moses, a Ph.D student attending but not speaking on behalf of Boston University. Goelz agreed, and felt that scientists should ditch the "expert" label, and encourage scientists to appeal based on evidence while respecting the expertise of non-scientists.
Panelists throughout the conference mirrored this sentiment, especially regarding climate change. Scientists need to seek new ways to engage as fellow citizens in community-specific dialogue relating to these issues, rather than as experts, in this seemingly post-expert society, said Amy Luers, Director of Climate Change for the Skoll Global Threats Fund.
But it's still clear that many scientists are uncomfortable discussing the sudden change in how the executive branch perceives their work. An entire room laughed in reaction to the question, "How do you see the prospects under President Trump for the principles and priorities that guide your work?" I attempted to interview several scientists who wouldn't talk to me for fear of seeing their name or personal views in the same article as the President's, that they'd somehow be targeted.
One thing for sure, though, is based on Sunday's rally's attendance, scientists will not go down without a fight.
"When science or research is under attack, what do we do?" called an organizer. The crowd responded: "Stand up, fight back!"