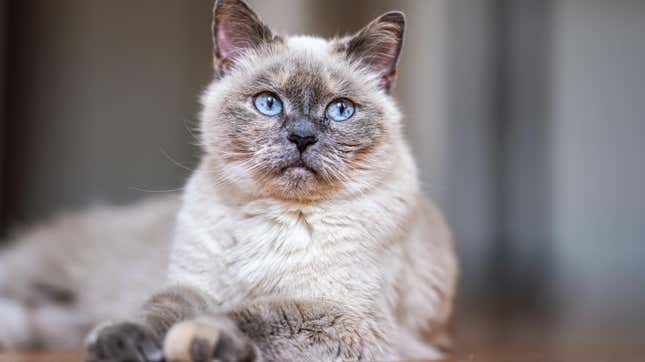 Is your precious cat unable to move as gracefully as it once did? Then scientists in California might want to hear from you. They're looking to interview owners of cats with chronic mobility problems or arthritis in hopes of finding the best way to address their particular health needs.
Meet Microsoft's New Surface Laptops
The study is being conducted by scientists from the Animal Welfare Epidemiology Lab at the University of California, Davis. In recent years, they've performed surveys of pet owners on various topics, from how to make remote vet visits more appealing to the joys and challenges of owning two cats.
Mobility and joint issues can be a common chronic health concern for cats, especially as they get older. These injuries can not only slow their movement but make routine behaviors like grooming painful, which can then be frustrating and confusing for both cats and their owners. Sometimes, the owners might even be unaware that anything is wrong with their cats, since they're often adept at hiding health problems (in the wild, being visibly sick could attract the attention of predators). Cats might then suffer unnecessarily or worsen without medical attention, especially since they're less likely to visit the vets compared to dogs in general.
So for their latest study, the UC Davis team plans to see whether remote vet visits can benefit these less spry cats and improve their overall care.
"The aim of this research is to better understand how telehealth impacts home management of cats with chronic health conditions." Grace Boone, a staff researcher at the lab, told Gizmodo in an email.
The criteria to participate in the study is simple enough. People should be over the age of 18 and own at least one cat that has chronic issues with their mobility and/or arthritis. Importantly, the cats do not need to have obtained a formal diagnosis of these issues. But they should be spending at least 50% of their time indoors. The survey itself should only take five to 10 minutes to complete. And a link can be found here.