Well this is mildly terrifying: according to a new Pew study, the Facebook privacy mode a lot of us rely on for photos and status updates is, on average, anything but private. Time to reconsider your settings, everyone.
The finding is staggering—Friends of Friends can hit as many as over seven million people:
Facebook users can reach an average of more than 150,000 Facebook users through their Facebook friends; the median user can reach about 31,000 others. At two degrees of separation (friends-of-friends), Facebook users in our sample can on average reach 156,569 other Facebook users. However, the relatively small number of users with very large friends lists, who also tended to have lists that are less interconnected, overstates the reach of the typical Facebook user. In our sample, the maximum reach was 7,821,772 other Facebook users. The median user (the middle user from our sample) can reach 31,170 people through their friends-of-friends.
When you think friend of a friend, the IRL analogue comes to mind. Your buddy's buddy. That guy you met at a bar who seems okay. Your girlfriend's pals from college. They must be okay people, right? They're so narrowly removed from you, why not share all your photos with them?
Because 150,000+ people includes a hell of a lot of strangers you probably shouldn't trust, and certainly don't (and will never) know personally. You can read the study in its entirety below. [Pew]
G/O Media may get a commission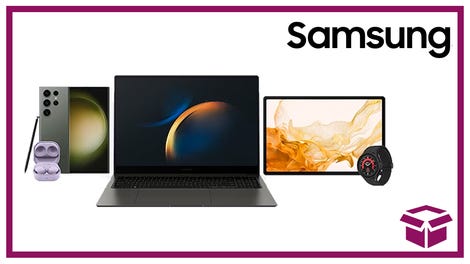 24 hour deals
Discover Samsung - Daily Deal