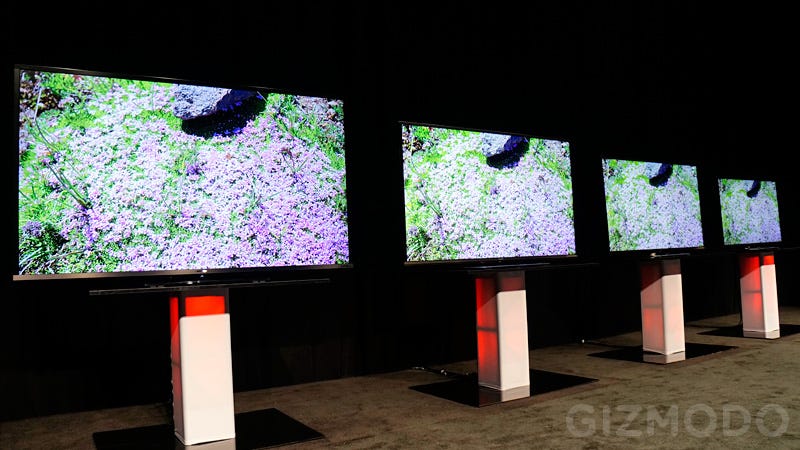 Look at the big TVs. They're thin! They're bright! They're "smart." They're Sharp's LED TVs, and they're coming your way this year.
You can get them in 60-, 70-, 80-, and 90-inch flavors. There are a lot of somewhat meaningless marketing terms bandied about here, but the bottom line is this: The 6-Series is the entry-level—which means it can't do 3D, unlike the midrange 7-Series and straight-baller 8-Series. Pricing information is not yet available, but they're all coming at you this Spring—the 8-Series in March, 7-Series in April, and 6-Series in March. Sharp will also offer non-3D models in the same sizes. These 1080p, 240Hz LED-backlit sets boast built-in Wi-Fi, as well as Sharp's SmartCentral connected TV hub. They support HTML5 and Flash, and multi-screen skills will let you watch TV and browse the internet at the same time.
And if you hate your remote but love your smartphone, you'll be pleased; these sets will be operable via iOS and Android apps. Sound is supposed to get better, too, thanks to a built-in subwoofer.
There's not much new here, strictly speaking but it's nice to see a manufacturer update its non-3D flagship models.