Hey,
Perfect timing on the contest! I shoot film so the processing and scanning never seem to match up for a entry. Shot this one while doing some bike riding around Denver. I stumbled upon a cool looking plastic chair. I moved it out into the nice spring sun to get a cool shadow snapped the photo and rode off, simple. Shot with Nikon FE2 on Fuji Neopan 100.
- Ryan
This is a photograph of the reservoir that I am near. I took it during the evening where I set up both my Canon 7D and T3i and took numerous shots throughout my time there. I really enjoyed how this one came out, but it called for black and white as the colors were just slightly off. After changing the image to B&W I got an image that I really liked.
The light really wasn't that great for shooting, the sky was colorless and it was too bright for really long exposures. But, I knew I wanted an image that was smooth and clean while still showing the natural movements in nature. I realized I could do this with the help of black and white. At the same time, I wanted to be sure not to catch too much movement from the wind and the geese and ducks (seen moving in the water). To do this I took a series of photos at different intervals. This one brought just enough movement to the photo to keep the rougher nature feel while being quiet and smooth.
ISO: 100
Lens: Sigma 50mm f/2.8 with Canon EF Converter
Shutter Speed: 4/5 sec
Camera Setting: Manual
Editing: Adobe CS6 (beta) — Conversion to B&W from RAW color image, and slight touch ups/changes
G/O Media may get a commission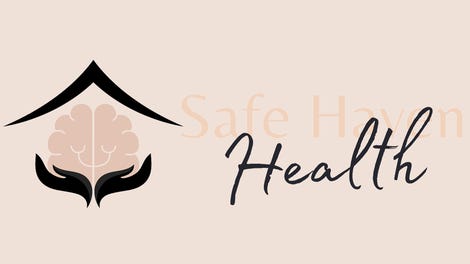 Addiction counseling
Safe Haven Health
Zev V.
I was driving home from work and and saw this statue in front of the Penrose Equestrian Center. The storm clouds behind the statute added some drama to the wild pose of the horse and rider. Wild horses + Cowboys + Afternoon Storm Clouds + Mountains = Quintessential Colorado.
I shot this image in RAW and converted to black and white in post processing. I used a Nikon D3000 with a 50mm NIKKOR 1.8G lens. It was shot with ISO 100, f/5.6, 1/200 sec with a flash to fill in some of the shadows on the dark bronze.
- Jeremy
Thanks for the opportunity to participate in this shooting contest, I am a very, very amateur photo enthusiast. This photo is of my 8 month old daughter in our back yard. Since watermelon is just in season we figured we would let her try some out.
Here are some details of the photo:
Camera: Nikon D3100
Lens: AF-S DX VR Zoom-Nikkor 18-55mm f/3.5-5.6G
Lighting: Natural Sunlight / Stock Flash
ISO: 280
Lens covers: Close-up x2 Lens with UV Filter
- Christopher
I took this shot today while visiting the rock of Gibraltar with my family as part of a Mediterranean cruise. I took this photo at about 7:00AM just as the fog was starting to clear so I got that swirling cloud effect. Photo taken with a Casio EX ZR-100, at ISO 100, f/3, and focal length of 4.24.
- Jacob
I wanted to get into this week's contest because I love black and white! However my dSLR is under the weather for some unknown reason, and I had to improvise. This was taken with my point and shoot Sony HX5V. f/11.0, 2 second exposure, and ISO 125. 2 external flashes triggered manually w/ a wireless flash.
I've been in a very piano-y mood over the past week and wanted to integrate that interest into my photo. I set up my scene with a few tealights and a couple other candles (off screen) and got shooting! It was kind of fun to try and use external flashes with a point and shoot. Overall, a fun shoot!
- Brian Coffman
This is a photograph I took of my horse, Gus. He will literally do anything I ask of him for just a pat on the neck and a "Good Boy!!'. This horse lives for praise.
Davee Hallinan
Hey,
This photo was taken in my hometown of Mississauga, ON. Photos provide a good way to remembering home when I'm homesick. It being my birthday today, and being away from home, family, friends, is driving me homesick.
Time to scroll through photos.
Cheers.
- Bilal
This shot was taken with a Panasonic DMC-TS3 Point and shoot camera that my family won in Roll up the Rim.
shot on auto from halfway up the branch (nothing too fancy, i did more of the work in photoshop), the file states an ISO speed of 100, 0 step exposure with an exposure time of 1/100. the photo is using photoshop's black and white filter with a minor adjustment on the maximum black preset.
I am a casual photographer who likes to take macro pictures from angles people don't usually notice (maybe a little cliché , but i like the results). when i heard of the contest, i decided to take a walk around with my camera. this shot was taken vertically from halfway up a shrub in my front yard. out of all the 20 or so pictures i took today, this one stood out for me.
- Dylan
Used a Canon EOS Rebel T2i with EF-S 55-250mm f/4-5.6 IS in Av Mode at 1/500, f/5.6, ISO 100.
This is a handheld capture of one of the many American Crows residing in Santa Monica's Palisades Park. Perched on the stump of a dead palm, he remained almost entirely still for quite some time, shifting his head only slightly to better observe me. I'm pretty sure he was posing. Yeah, he was definitely posing.
Jeremy Brigden
Eric Cook
D300/Sigma 10-20
5" @ f / 22 (ISO 100)
Montreal's recently redesigned bus station. Because of the classic typeface, I decided to aim for a noir-inspired look. The flares around the headlights/streetlamps are a side effect of a long exposure at a really narrow aperture (f/22).
-Evan
Shooting Summary:
Camera: Canon Digital Rebel XT
ISO 400
F/13
1/50shutter speed
Standard 18-55mm lens at 22mm zoom
Shot in color, converted in Photoshop to black and white
Story behind the photo:
I took this photo while on vacation with my girlfriends family in Las Vegas last week. Her parents wanted me to take a portrait of all of us in front of our hotel (the Aria, really nice btw!) window that overlooks some of Vegas. However, when setting up the camera on my tripod and getting all the settings correct, I snapped a TEST photo before I set up the timer so I could get in the photo (I am not in this photo). Turned out to be a great "capturing the moment" photo that I really love. You can tell everyone is having a great time (even though we were getting ready to leave) and the overall feel is light and happy. Glad to share it with you guys/gals!
James D.
Tom
I took the shot In Oakville, Ontario, Canada. My equipment - Canon T3i with an 18-55mm Lens, I followed your steps and used a low ISO and shot in RAW and used Photoshop's Camera RAW 6.6 to edit the exposure, sharpness and most noticeably the tone, saturation and vibrance. The shot came out so mid focused I had no reason to use any post production blurring (this is all straight from the camera)
The shot was actually taken in a park called 16 Mile Creek thats stretched, you guessed it 16 Miles.(this was one of the many steep paths leading down to the creek.)
I had many great shots however this one just looked perfect in Black & White. Most of the other shots looked stunning in over saturated production. If you would like to see more of my photographs check out my instragram account "ryanwattz"
Enjoy
Ryan Watt
I snagged this 7 shot Black and White HDR of this Porsche 911 GT2 at Festivals of Speed in St. Petersburg, FL 2 weekends ago. Shot with a Canon T2i, 18-55 kit lens, processed in Photomatix, Lightroom and CS4. Thanks.
Billy Bowling