Camera: Sony SLT-a35
Lens: 18-55mm with +10 enlargement filter and 16 point star filter
ISO 500 (used flash for reflection)
f/4.5
Being fans of photography, my wife and I like to experiment with various aspects of the art. I was having fun taking shots with a new 16 point star filter I got and on a whim grabbed the +10 enlargement filter we have and shot a close-up of my wife's eye (using the flash of course so I would get a good reflection). I immediately loved the shot and performed some minor post-processing to get a nicely detailed black and white version.
Don Bradbury
Hi Gizmodo:
Im a student Illinois Institute of Technology, so I live very close to Chicago city. Im a physics major but I love photography, its a very serious hobby of mine. So one day during the train ride to the city I read the Gizmodo black and white contest and decided to try it out. So i walked around north michigan avenue but couldn't find anything interesting, then I turned around and saw the John Hancock tower. I went straight to it, go around the corner and took this shot. It really is an interesting perspective. I was using a canon 550D, standard kit lens, manual settings: f22, 1/25s exposure time. The black and white was done during post processing. I hope you enjoy it. :)
Dan
G/O Media may get a commission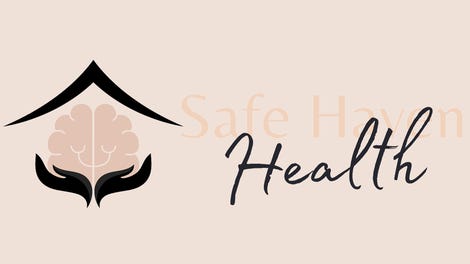 Addiction counseling
Safe Haven Health
Every few days I walk by this spiral staircase. I've photographed it before, but there are so many colors, lines, textures and some hideous orange duct tape that are just distracting when seen together. I've been tempted to go back at night and remove the tape from the ground but would have a hard time explaining that to security. When I heard of the Black and White challenge I knew just where to go. Shot with a Canon 7D, Sigma 10-20 mm lens, ISO 250.
-Patricia Misakian
I took the photo with my friend Tim as we walked passed are school on route to the woods. I asked him if he got his senior portraits yet, and he said he didn't submit any. So jokingly I started taking pictures of him with my iPhone. I offered to take some "real" pictures and started shuttering him around the school. The sun was setting, and there was a bit of a wind so I sat down on the cement and tried to get the flag in the background. I took it on the reverse side of the flag due to my friends yearning for a career in politics, and saying its a backwards all the time. Then touched it up in camera+.
I'm only 16, but I dream to be a photographer some day.
Nate DeVivo

This was taken with my cell phone using the android app VIGNETTE
my phone is a Samsung Epic 4g
the filter i used was ILFORD Classic Black and White with Film Grain and Extra Vignette turned on
I live in Downtown LA in the Arts District which is only a few blocks from Skid Row. This Photo was taken at the corner of 3rd & Los Angeles which is kind of the beginning of Skid Row. I walk by this guy every day, and every day he is in the same spot sitting on that electrical box. He has been there so long that the ground under the box is black from dirt. One day i was walking by him and his head was hung low and the light was just right and it was just such a moving image that i snapped a photo of it. This is my favorite photo ive taken.
- Eric
Camera: Nikon 1 J1
Exposure: 0.002 sec (1/500)
Aperture: f/2.8
Focal Length: 5mm
ISO Speed: 100
I snapped this while looking for new plants to put in my garden at the local nursery.
- Marie
I live in a condo building in East Lansing across the main drag from MSU. This is the student ghetto "Haslett Arms" that's across the parking lot from my balcony. I was drinking my coffee this morning when I noticed the light was rather interesting on the brick. I grabbed the camera and took a few different shots, but this one of the whole building with the water on the roof was the most interesting.
Nikon D5000; 18-55mm lens; ISO 100; 1/30 shutter speed.
Regards,
Daniel J. Herman
ISO:640
f5.6
1/1600
Photoshop black and white'd
I took this picture as I was winning a tennis match. I would like to call it success.
- Elie
GUGGENHEIM
I had planned to visit the MET Museum this day but instead ended up in Guggenheim. I took this picture, while I was waiting outside the Guggenheim and was admiring the work of Frank Lloyd Wright. I used my Nikon D3000 with 18-55mm lens to take this photograph.
Reshav Malla
Every year in my hometown of Middlesex, NJ the end of April means one thing… The Firemen's Carnival! It is a towny tradition that began well before I was born (in 1981) and is still going strong today. It may sound cheezy, but it has always signified the beginning of Spring for me.
The carnival happens to set up in the park next to my son's high school, so this morning after I dropped him off, I made a quick pit stop. The festivities don't begin until this weekend, so right now it's just a ghost town (as long as you don't wake the sleeping carneys from their trailers). I shot a few different attractions, but nothing screamed "BLACK & WHITE" as loudly as the classic Ferris Wheel. Hope you enjoy the photo, hope to see you there!
Equipment:
- Camera: Pentax K-5
- Lens: Tamron 28-75 f/2.8 XR Di (@28mm)
- Aperture: f/8.0
- Shutter: 1/160s
- ISO: 200
- Post: Camera Raw, Increase Clarity, Decrease Saturation, Add Vignette
Nick Giardina
Camera: Canon EOS 600D
Lens: Vivitar 28 mm
F Stop 2.5
Adapter M42
ISO 100
Shutter 1/50
Image Format: RAW
Picture Profile Flaat_3 Custom Preset (2, -4, -2,0)
Weather Conditions:
Cloudy
Time of Day: 3:45 pm MEZ
Location: Beirut - Lebanon (Badaro)
Description:
Well another resourceful Friday at the office made me stumble upon the contest.
Due to the lack of work hitting my desk I have plenty of time to stumble across various sceneries in and around the office. This picture was taken at one of our balconies viewing facing the drive-in to the main building.
Fascinating for me is that this area was one of the newest ones build in Beirut before the civil war started in 1975.
Now reconstruction of this area started it's progress but still left some of the cities scars hidden in between.
Here is one of them and perhaps many more to come.
Enjoy
Karam
Camera: Panasonic GF-3
Lens: Lumix G 14/2.5
ISO: 160
f/2.5
200/sec
Story:
I saw the contest on the blog page and thought it was something I could do. I have never shot in RAW before and didn't know what I was doing. I just futzed with it until I had something that I kind of liked. I love taking pictures of my cats. Originally, I had planned on using a picture of our dark cat. There isn't a camera around that takes a good picture of him. It turned out too dark, of course. Our other cat is lighter and , in my opinion, photogenic. So I took a picture of him waiting for the birds to show up at our window(we feed them so they show up) this morning. I'm not sure if this is what you guys are looking for but it does look a lot better than the color original.
Take care,
Mike
Hello,
I used a Panasonic Lumix FZ150 compact mega zoom camera to take my pictures. The pictures were converted to black&white with Photoscape software.
The pictures were taken along the Mississippi River in Grafton, Illinois. As a child and even as a adult, i'm amazed at the beauty and life that the river supports. I never grow tired of it and often take my 9 year old son there. He has come to enjoy it as well. He often states,"Daddy this is a wonderful place to live." We both have taken up photography as a hobby and a way of sharing time together. I hope he can enjoy this wonderful place with his children.
Lathan D. Isshawn-O'Quinn, Sr.
Oh sure, you could do the RAW conversion to black and white, but it never
quite looks right. On the other hand, you could actually shoot black and
white film - which is what I did here. And of course I'm putting my gear
at great risk to get this shot. Here I am, sitting on one side, and my
camera on a tripod on the other side. .. teetering on the very brink of
getting smashed all to hell as the top heavy structure tips over from the
centrifugal force.
This was shot on Ilford XP-2 with my Canon Rebel T1
- Tony
Shot with a Canon 7D, 18-135mm lens, 100ISO, F20, exposure time 25seconds. It was shot in Canon's CR2 RAW file format and then converted into black and white.
I'm a 22 year old film student living in San Francisco and just moved into the apartment featured in the photo. I wanted photos that took advantage of the view while at the same time contrasting the busyness of the city with the minimal and controlled interior. I've been so excited about having a working fireplace in San Francisco that I've been enjoying a fire every night but the apartment heats up as you might expect, hence, the sliding glass door is open. 5095 × 3230 pixels
~Brandon