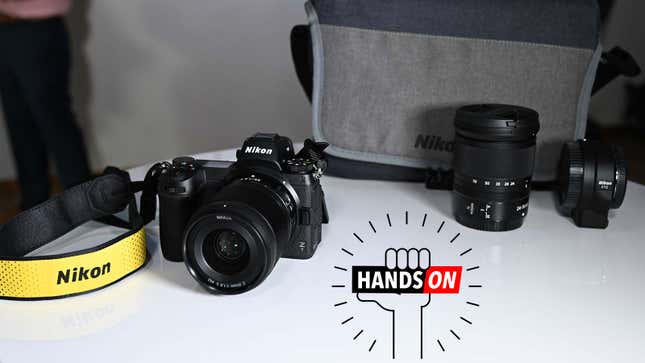 After all the rumors and build up, Nikon's first pro-grade mirrorless camera is finally here. And while I got a brief chance to handle the new Nikon Z7 and play around with its various knobs, dials, and adapters ahead of its announcement, I hadn't actually had a chance to snap some pictures with it, until now. So here's a quick account of what the Z7 is like to use, and a sample of the kind of images it can produce.

Meet Microsoft's New Surface Laptops
Note: These photos were taken at a launch event host by Nikon specifically designed to show off the Z7, so take from these photos what you will. Additionally, photos shown here were captured by pre-production Z7 units, so image quality could change between now and when the camera goes on sale on September 27th. Finally, all photos in this story (aside from the lead image) are unedited full-res JPEGs, as support for Z7 RAWs isn't available yet.  
But before we look at those pictures, I want to talk quickly again about the Z7 now that I've have a chance to use it more. While the Z7 isn't quite a small as a comparable Sony A7, thanks to its bigger grip and better ergonomics, it is significantly nicer to hold. Little things like the Z7's stumpy thumb rest are perfectly positioned and show how much thought and care Nikon put into the design of its flagship mirrorless cam.
However, even for someone who is pretty familiar with Nikon's typical button and dial arrangement, it took a little while to for me to adjust Z7's controls. Unlike the D850, which has dial to the left of the viewfinder for controlling shooting speeds and buttons on top for adjusting metering, white balance, and more, some of those functions on the Z7 have been moved to the group of buttons to the bottom right of the screen, while others are seemingly buried deep within menus.
This change definitely took some adjusting too, and in the end, I found it faster to press the big "i" button below the focus stick and then use the D-pad or the touchscreen to adjust those settings instead. I also felt like the speed of moving the focus point around using the joystick was a little slow, and while it should be possible to increase that, I couldn't find the setting I needed to do so. Ok, enough about the controls, so how about those pics?
At the Z7's launch event in the morning, Nikon provided the press with a Z7 and two lenses: the f/1.8 35mm prime lens, and the f/4 24-70mm. And after hearing a bunch of Nikon ambassadors talk at length about how they were so impressed at the Z7's ability to deliver the sharpest images even when shooting wide open, I decided to test that out first.
So I hooked up the f/1.8 lens, opened up the aperture all the way, and snapped a series of photos to see how well the good the Z7's autofocus really is. And while it's always a challenge to nail focus when your depth of field is so shallow, the Z7 did a superb job of capturing details in the dancer's hair and face, even as she moved around.
Then I upped the aperture to f/2.8 and shot another string of pictures, and as Nikon claimed, it really is hard to pick out any significant differences in sharpness.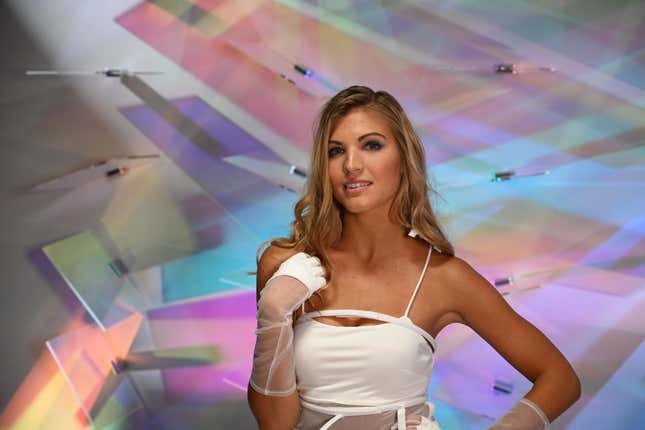 Next, I slapped on the f/4 24-70mm lens and move to a different demo to shoot some portraits. This is where the zoom on the 24-70mm did an even better job of showcasing the Z7's attention to detail. Being able to see the fine lines on the model's eyebrows and eyelashes is what this camera is all about. This is the kind of shot the Z7 was made to capture, and even with hands not totally familiar with the camera and in a carefully planned environment, I can start to see why people have been so excited for the arrival of a high-end mirrorless cam from Nikon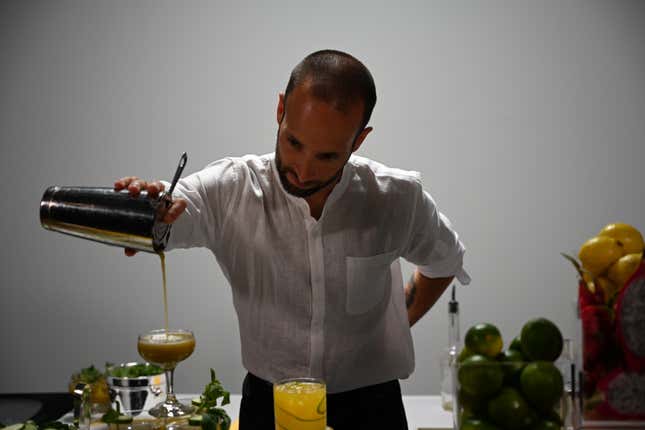 Finally, I moved on to the last demo area where a bartender was mixing up some drinks. And despite being backlit and me erring on the side of caution by underexposing the image, the Z7 once again produced images with the high-level of detail camera fanatics are looking for.
Later, that night during the second half of Nikon's launch event, I got a chance to shoot some more varied scenes while also using some F-mount lenses attached to a Z7 using Nikon's FTZ adapter.
First, I grabbed a couple more shots using the Z7's 24-70mm lens, which once again showed some really fantastic sharpness, before moving onto some low-light cityscapes. Now everyone has a different definition of what they consider a usable photo, so I took a variety of pictures at different ISOs for you to look at. Though I must say, even the one shot I took at ISO 25,600 turned out with much less grain and noise than I had expected.
Then I finished up the night by trying to grab a pic of the moon, and even while trying to hand-hold Nikon's massive F-mount 180-400mm zoom lens with a 1.4x teleconverter plus the FTZ adapter, I was pretty pleased with the results.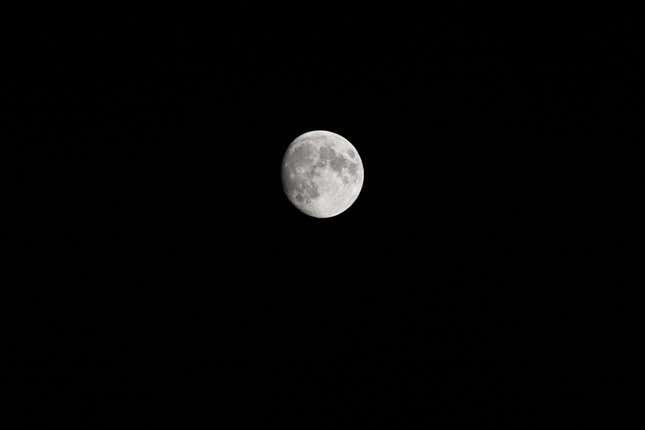 Honestly, though, seeing the Z7 produce images like this is kind of expected. After all, it has the same sensor at the one in the D850 and years of development behind it. Nikon really couldn't afford to get it wrong. Now, the real challenge for Nikon is going to be trying to convince DSLR die-hards to switch to a different platform, even one that isn't really that different, and producing more native Z-mount lenses to round out its mirrorless ecosystem.
I also think Nikon may have made a slight mistake by making the 24-70mm f/4 zoom lens one of the Z7's first available lenses. That's because Nikon has already announced a 24-70 f/2.8 for sometime in 2019, and as I was walking around testing the Z7, I often found myself wishing I had a slightly faster lens to work with. That f/2.8 zoom should have come out first.
Still, from my brief sessions with the Z7, I really liked how it worked, but even more importantly, for the first time ever, Sony finally has some real competition in the full-frame mirrorless market.
Oh, and for people who really want to pixel peep, click here to see a selection of images on Flickr that haven't been messed with by the funky things Kinja does to pictures when uploaded to our CMS.