Are you a fresh-faced brogrammer with no money to spend on a house, but have a promising job at a company like Google, Twitter, or Facebook?

You could be in luck.
Lenders are beginning to target Silicon Valley workers with tailored loans that require almost no money up front. For example, San Francisco Federal Credit Union will finance 100 percent of houses costing up to $2 million, according to a new Bloomberg report.
The push is part of an increasingly lucrative market for lenders in the San Francisco Bay area. Bloomberg reports that First Republic Bank has opened branches inside Facebook and Twitter offices to give new employees "white-glove service," or in other terms, special treatment.
The competitive market has some experts worrying for several reasons: First, the compensation packages in Silicon Valley often include shares in a company. For lenders, predicting debts and future income is as hard as predicting where a stock's price will be in 10 years.
G/O Media may get a commission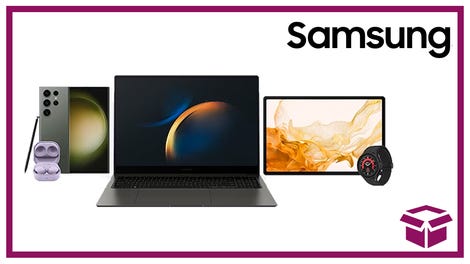 24 hour deals
Discover Samsung - Daily Deal
Via Bloomberg:
And the notion of 100-percent financing makes some in the industry nervous. "Given what we went through in 2008, zero-down financing is suicidal for our country," says Chuck Green, CEO of Bay Area Capital Funding Inc., a mortgage brokerage that offers loans from about 40 different companies. "We have to learn from our mistakes."
And having illiquid assets in a relatively shaking sector could be, uh, problematic:
As the tech boom starts to show signs of cracks, there's some concern that high loan-to-value mortgages are dangerous. Silicon Valley venture-capital funding fell 20 percent in the second quarter from a year earlier, according to a report by PricewaterhouseCoopers and the National Venture Capital Association. New companies are staying private longer, leaving fewer options for shareholders to cash out.
Loans are a risky business, and those interviewed for Bloomberg's story say Silicon Valley workers are among the "highest potential" segment in the country, meaning they're set to earn lots of money. But as we learned with the dot-com bubble, even great technology brands are not immune to macro-economic trends.