If you just look at their DNA, the various South American songbird populations all look pretty much the same. But their outward appearances and the songs they sing couldn't be more difficult. We're witnessing the birth of multiple new species.
We've known since Charles Darwin that species can change and evolve into new species, and we have a good working understanding of a lot of the basic mechanisms involved. But identifying the specific steps that go into speciation - particularly among more complex organisms like vertebrates - is a little trickier, and that's why the recent survey of South American songbirds by biologists at Queen's University in Canada and the Argentine Museum of Natural History is so intriguing.
There are very few genetic differences between the various populations, and yet they look almost nothing alike and generally sing completely different songs. The researchers were able to trace a few seemingly crucial differences between populations, some in the male reproductive plumage, as a well a few key parts of the songs used to court females.
These differences - both of which are, intriguingly, tied up in the male side of reproduction - should have some genetic component, even if it's just a subtle set of differences between populations. The researchers want to zero in on these, which they have dubbed "candidate genes", in the hopes that they will help explain the beginning steps of speciation.
G/O Media may get a commission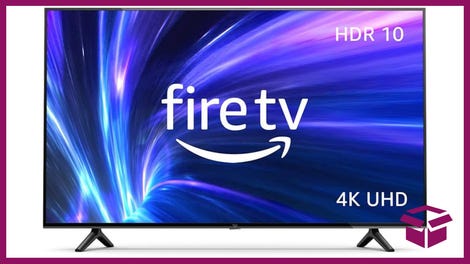 42% Off
Amazon Fire TV 50" 4K Smart TV
Lead researcher Leonarda Campagna offers this eloquent encapsulation, which brings their work all the way back to the very beginnings of evolutionary biology:
One of Darwin's accomplishments was to show that species could change, that they were not the unaltered, immutable products of creation. However it is only now, some 150 years after the publication of his most important work, On the Origin of Species, that we have the tools to begin to truly understand all of the stages that might lead to speciation which is the process by which an ancestral species divides into two or more new species. Studies like ours teach us something about what species really are, what processes are involved and what might be lost if these and other species disappear."
Via Proceedings of the Royal Society B: Biological Sciences. Image by mdf via Wikimedia.