A "small percentage" of Nvidia-based Vaios "may exhibit distorted video, duplicate images, or a blank screen due to failure of the Nvidia graphics chip." If you're affected, Sony will cover repair costs, and extend the graphics warranty to three years.
Vaios at risk are Nvidia-based versions of the: VGN-AR1xx, VGN-AR2xx, VGN-AR3xx, VGN-FZ1xx, VGN-FZ2xx, VGN-FZ3xx, VGN-FZ4xx, VGC-LT1xx, and VGC-LT2xx.
The problems go back to Nvidia's admission last year that some of its graphics chips (the GeForce 8400M and 8600M) were overheating due to faulty material, and the thermal designs of some laptops, or all-in-one PCs. Current GeForce 9-series chips should be fine.
As PC World points out:
Dell, Hewlett-Packard and Apple offered either a BIOS fix or free replacements for laptops with faulty chips. On Web sites like HP Lies, customers are still complaining about PC makers not offering free repairs for models that may be affected by the faulty chips.
G/O Media may get a commission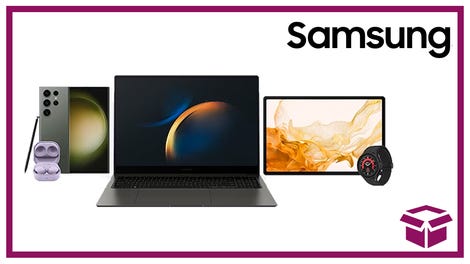 24 hour deals
Discover Samsung - Daily Deal
So to Sony's credit, it looks to be doing what it can. Though, as you'll note below, it isn't offering refunds. If you're one of the "small percentage" affected, repairs should take about 7-10 business days. Applicable models beyond their 12 month warranty are also eligible to be fixed. [Sony Support via PC World]
In July 2008, NVIDIA announced that some notebook computers with NVIDIA graphic processors manufactured with a certain material set were failing in the field at a higher than normal rate. Since that announcement, Sony, in cooperation with NVIDIA, has been looking into any possible effect to VAIO® notebooks with NVIDIA graphic processors. Until recently we had not identified any VAIO models that were affected by this issue.

However, after closely monitoring the situation, Sony has now determined that a very small percentage of VAIO computers with the NVIDIA graphics chips may experience this issue. These PCs may exhibit distorted video, duplicate images or a blank screen due to a failure of the NVIDIA graphics chip.
Applicable Models
This issue only applies to the versions of these VAIO® computer models that came with a NVIDIA® graphics chip:
• VGN-AR1xx, VGN-AR2xx, VGN-AR3xx
• VGN-FZ1xx, VGN-FZ2xx, VGN-FZ3xx, VGN-FZ4xx
• VGC-LT1xx, VGC-LT2xx