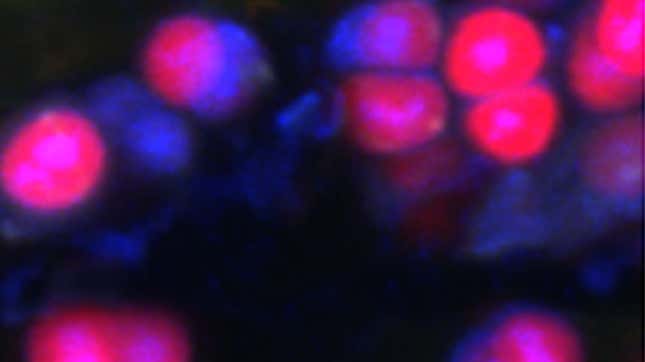 If there's one drink you should pack with you on a future trip to space, let it be kombucha. The fizzy, fermented drink has not only taken over trendy spots in Brooklyn, but it can also be found in low Earth orbit as part of an ongoing experiment of its resilience in the harsh space environment.
Vizio's Latest TVs Go All Quantum
The European Space Agency (ESA) is testing kombucha cultures on board the International Space Station (ISS) to see how well the bacteria survives in space and in simulated Martian conditions.
Although kombucha rose to fame in recent years, its origins date back to around 220 BCE in ancient China. In order to make kombucha, bacteria and yeast grow together to create a culture.
Samples of kombucha cultures were stored outside the ISS to expose them to the cosmic radiation and harsh temperatures of outer space. The experiment revealed that the microorganism cyanobacterium was able to repair its DNA even after being exposed to cosmic radiation. The cyanobacteria resumed a process of cell division, which can be used to regenerate tissue like human skin or bacterial biofilms, after repairing its DNA.
"The cultures show great potential in supporting long-term human presence on the Moon and on Mars," Petra Rettberg, head of the German Aerospace Center's (DLR) astrobiology group, said in a statement.
The potential for the bacteria to survive the harsh conditions of space has prompted the scientists behind the experiment to consider them as potential bio-factories. For example, the microorganisms could enable self-sustaining life support systems for future settlements on Mars and otherworldly environments. And since cell clusters and biofilms have shown to be able to protect against cosmic radiation, they could be used to shield organisms on longer journeys through space, according to ESA.
"Due to their ability to produce oxygen and function as bio-factories, this biotechnology could significantly enhance future space missions and human space exploration efforts," Nicol Caplin, ESA's deep space exploration scientist, said in a statement. "I hope to see our samples attached to the lunar Gateway in the future or perhaps utilised on the surface of the Moon and beyond."
For more spaceflight in your life, follow us on Twitter and bookmark Gizmodo's dedicated Spaceflight page.