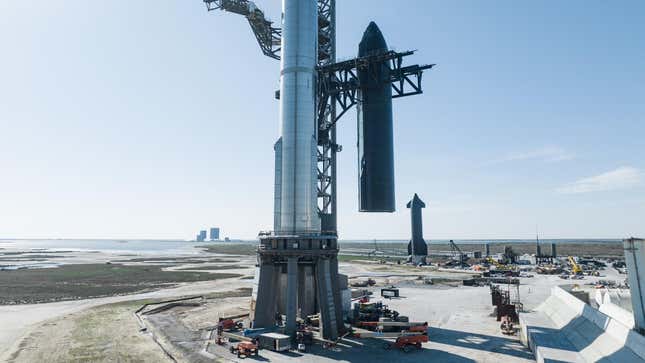 SpaceX continues to launch its Falcon 9 rocket at a frenetic pace, as the calendar flips over to February this week. Excitingly, the company could perform its first full static fire test of the enormous Starship, in which all 33 Raptor engines will simultaneously roar to life.

Astronomers Could Soon Get Warnings When SpaceX Satellites Threaten Their View
SpaceX should dominate the news this week, which is par for the course these days, but other spaceflight happenings will also grab our attention, including an important spacewalk outside the International Space Station and Russia's first rocket launch of 2023.
A possible static fire test of Starship rocket
Signs point to a static fire test of SpaceX's Starship megarocket this week, and it could happen as early as Monday. Following a successful wet dress rehearsal last week, in which the rocket was loaded with more than 10 million pounds of propellant, SpaceX removed the upper stage spacecraft in preparation for the static test, in which all 33 Raptor engines on the first stage booster will be engaged.
It's not a given that Starship will emerge unscathed from the test, as each Raptor can exert nearly 510,000 pounds of thrust. Scheduled road closures—a telltale sign of impending rocket engine tests—near SpaceX's Starbase facility in Boca Chica, Texas, are set for Monday through to Wednesday from 8:00 a.m. to 8:00 p.m. CT. We'll be following closely to track any possible action on this front. Should the static fire test go well, SpaceX will face one final hurdle before the rocket's first orbital flight: a launch license from the Federal Aviation Administration.
Marking 20 years since the Columbia Space Shuttle disaster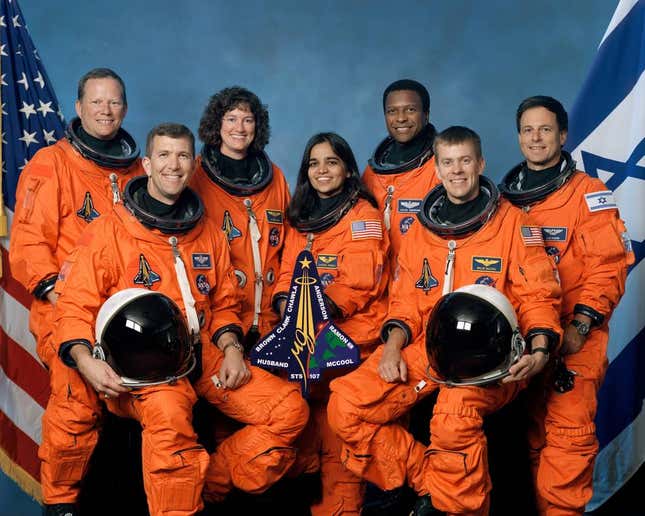 Wednesday, February 1 will mark 20 years since the Space Shuttle Columbia disintegrated as it reentered Earth's atmosphere over Texas, resulting in the deaths of all seven astronauts on board. NASA paid tribute to its fallen astronauts on January 26 with a Day of Remembrance, but we're expecting considerable media coverage and other tributes this week to commemorate this dark day in spaceflight history.

A scheduled spacewalk outside the ISS
NASA astronaut Nicole Mann and Japan Aerospace Exploration Agency (JAXA) astronaut Koichi Wakata will venture outside the orbital outpost on Thursday, February 2.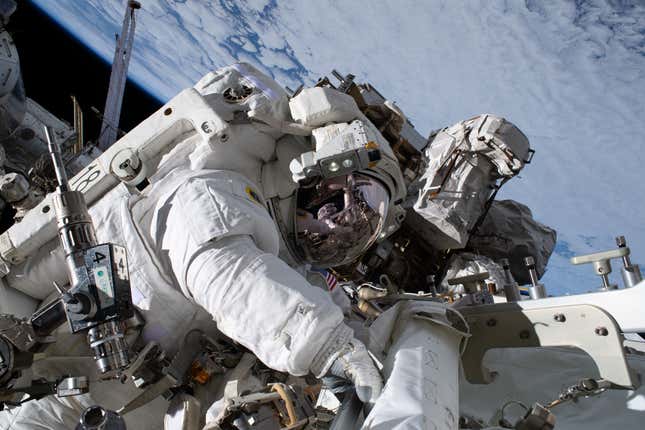 During the scheduled six-and-a-half-hour spacewalk, the duo will continue with upgrades to the ISS's power-generating system, including the final installation of a modification kit located on the starboard truss structure. NASA says this work will set the stage for a planned solar array deployment. Thursday's spacewalk is slated to begin at 8:15 a.m. ET, with NASA TV coverage beginning at 6:45 a.m. ET.

Russia's first launch of 2023
The Russian space agency will attempt to launch a Proton M from the Baikonur Cosmodrome in Kazakhstan on Sunday, February 5, according to Russian state media outlet TASS. The rocket, scheduled to lift off at 4:12 a.m. ET, is slated to deliver the fourth Elektro-L satellite to orbit, Next Spaceflight reports. Once in geostationary orbit, the Elektro-L weather satellite will capture visible light and infrared images of Earth. Also on board is the GGAK-E instrument, which is designed to study solar radiation, Next Spaceflight says.
Four more launches of Falcon 9
SpaceX is hoping to launch 49 Starlink satellites and D-Orbit's ION SCV009 Eclectic Elena satellite carrier Monday, after a scrub on Sunday. As usual, a Falcon 9 will perform the deed, with launched scheduled from from California's Vandenberg Space Force Base at 11:34 a.m. ET.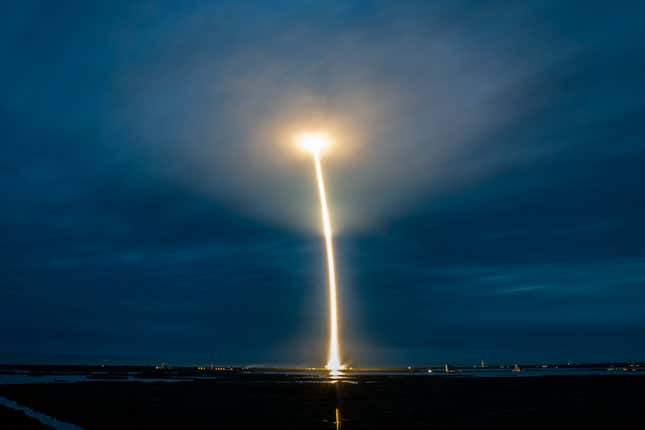 We're also looking forward to a pair of Florida Falcon 9 launches this week, with SpaceX scheduled to launch the reusable rocket on Wednesday, February 1, and Sunday, February 5. The first of the two will launch from Kennedy Space Center and attempt to deliver a batch of Starlinks to low Earth orbit, while the second, launching from SLC-40 in Cape Canaveral, will carry the Amazonas Nexus satellite to orbit. Built by Thales Alenia Space, Amazonas Nexus will enable high throughput access to customers by "delivering high capacity mobility services to the air and maritime transport sectors, among others," according to the Spanish-operated HISPASAT Group.

More: Falcon 9 Rocket Sets New Payload Weight Record During SpaceX Starlink Launch