Email is an inescapable part of all our lives now, and as such, email apps are one of the most important aspects of any connected devices we have. They may not be the most exciting, but a good experience is absolutely essential. The iPhone hasn't always had amazing email experiences, especially when it comes to Gmail. Now Sparrow is on the iPhone and it doesn't disappoint.
The biggest beneficiaries of Sparrow will be iPhone owners who use Gmail. Like Google's own "app," Sparrow brings support for priority inboxes, the ability to star and label messages, and offers up a threaded view far better than what you get in Apple's mail app. But unlike Google's failed attempt at email on iOS, Sparrow supports multiple accounts, works with notification center, and runs natively on the phone, so you can view offline emails (it will store as many as your last 1000). And even if you're not a Gmail user, it will work with most mail services which support the IMAP protocol.
The design language in use here isn't the world's most intuitive, and has a bit of a learning curve, but once you get a hang of it, getting to information quickly on Sparrow is a breeze. Sparrow utilizes a layered navigation system to separate account lists, folder lists, and your actual emails. Swipe to the left from your inbox and you will travel up through the navigation system. Swiping left or right along the top where the Inbox title sits will quickly switch you between other folders, such as starred, priority and tktkt. Swiping any mail item will allow you to quickly reply, label, archive or trash without going into the message. You can set the button in the upper left corner to either take you directly to your different accounts, or the folder list for whatever account you currently have selected.
Once you're in an email, you can move through multiple emails in a thread by swiping up and down. The title bar at the top will indicate where you're at in the thread. This is roughly three and a half million times easier than how Apple handles conversation threads in their app. And when you compose an email, you pick your contacts from a list first. It's different to be sure, and some probably won't like it, but after a few days, I now prefer it (also, if you're a Gmail junkie, be sure to reverse the thread order in settings).
G/O Media may get a commission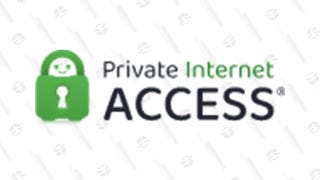 $3 per month
Private Internet Access | 2 Years + 2 Months Subscription
But everything isn't perfect. For example, notifications need refinement. Whereas notifications from the stock mail app on iPhone simply have the name/subject and first few words from an email, every Sparrow notification says SPARROW across the top, which wastes space and obscures the info you're actually looking for (this isn't their fault, BTW. Rather, they're victims of Apple policy). Searching isn't quite as robust as what you'd find in the desktop or mobile versions of Gmail, but it works well enough. And sadly, Push support isn't yet available either on Sparrow, which means that those who need their emails as soon as they're sent probably won't want to switch over quite yet. Apple rejected their original implementation of Push functionality, but it is something the Sparrow team is working on, and they plan to add in the future.
All in all, Sparrow is a powerful, well-designed apps that will really serve chronic emailers well. Yes it's a $3 app, but for heavy Gmail users it's kind of a no-brainer. There's not a better app for the service. Users of other email services may not find the feature set as essential and worth of their dollars, but all in all, it's still a really well designed app worth consideration. [iTunes via Sparrow]