Starbucks has announced that it plans to install Powermat wireless charging in stores across the U.S. after a small-scale trial proved successful.
The Powermat Spots will first be installed in stores in the San Francisco Bay Area, before being rolled out in the company's coffee shops nationwide. The west coast will see the wireless charging spots first, during 2014, while the rest of the U.S. will catch up in 2015. Each store should receive at least 10 charging spots.
At the moment, there are two dueling wireless charging standards: Qi, backed by companies like HTC, Nokia, Samsung and Sony, and PMA. The Starbucks program uses Duracell Powermats, which use PMA so it's a serious win for that standard—and could, perhaps, be enough to finally make it mainstream. Perhaps.
While not all devices are currently compatible wireless charging, let alone Powermat, you can purchase a fairly inexpensive receiver "ring" that allows you to take advantage of the charging points. It's not clear whether Starbucks will sell these directly or not. [Verge]
G/O Media may get a commission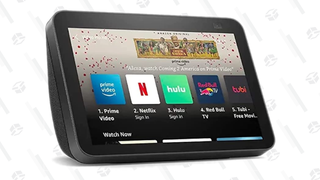 Image by Nicola under Creative Commons license.