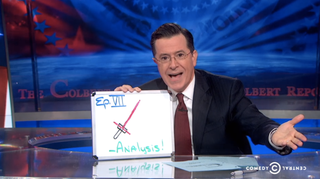 Even if you've already ditched live TV in favor of Netflix binges, you'll probably want to watch Stephen Colbert's first night hosting The Late Show.
CBS is offering everyone a one-week free trial of CBS All Access, the company's live TV/catchup streaming service. Like most free trials, you have to create an account and offer up a credit card — the service is free for a week, but $6 a month thereafter.
Registration takes maybe a minute — just remember to set a calendar reminder to cancel your trial before seven days are up, and you should be good to go.