The Super Soakers of yore were precision weapons. Small. Thin, accurate squirts. A continuous aquatic laser beam. No more. The Hydro Cannon acts just like it sounds: It's a crude, brutish instrument. More »
...And More Hot Weather Fun! Oh Yeah!
I have big dreams for the coming summer. And in one of those dreams, I envision rolling up to some densely-populated hotspot, tossing out a few beers, and grilling up food for the masses. Instant party. More »
G/O Media may get a commission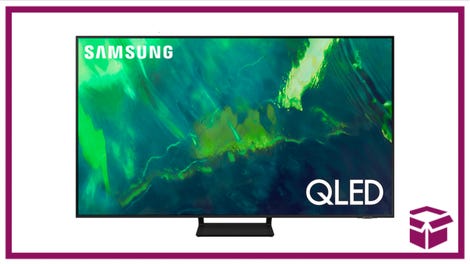 35% off
Samsung Q70A QLED 4K TV
Save big with this Samsung sale
If you're ready to drop some cash on a TV, now's a great time to do it. You can score the 75-inch Samsung Q70A QLED 4K TV for a whopping $800 off. That knocks the price down to $1,500 from $2,300, which is 35% off. This is a lot of TV for the money, and it also happens to be one of the best 4K TVs you can buy right now, according to Gizmodo.
I have big dreams for the coming summer. And in one of those dreams, I envision rolling up to some densely-populated hotspot, tossing out a few beers, and grilling up food for the masses. Instant party. More »
I have big dreams for the coming summer. And in one of those dreams, I envision rolling up to some densely-populated hotspot, tossing out a few beers, and grilling up food for the masses. Instant party. More »
I don't know if this is the most epic beer commercial ever, but it's the nerdiest for sure. I was sold right when the Knight Rider soundtrack kicked in but, by the time Bruce Lee appeared, I was dying for a pint. More »
This bikini, called the N12, is the world's first 3D-printed bikini. It's a sexy design that uses small discs held together by springs. The cool thing is that the designerss want to use women's body scans to create perfect fitting bikinis. More »