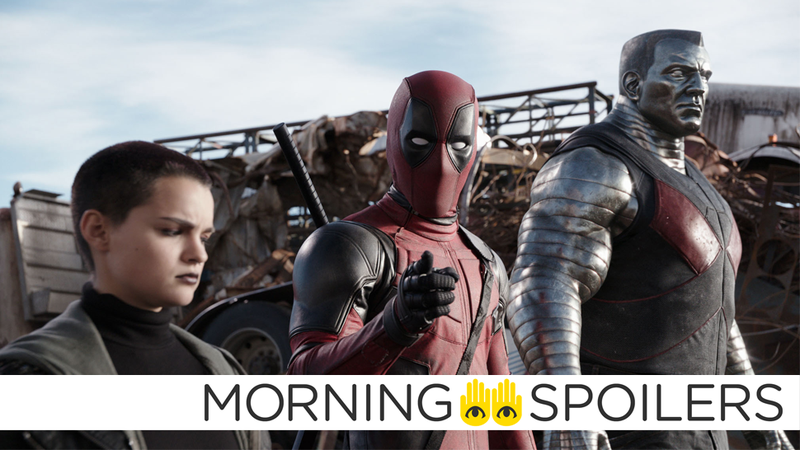 A familiar villain is coming back to The Flash, but with a twist. Kevin Fiege talks about Dan Harmon's involvement in Doctor Strange. 12 Monkeys goes back to the future with some major new casting. Plus,new looks at Resident Evil: The Final Chapter and The Walking Dead, and new Power Rangers posters. Behold, Spoilers!

Colin Trevorrow teases complex issues coming to Jurassic World 2. Kevin Feige says Marvel has no plans for Blade at the moment. Director Matt Reeves talks up War of the Planet of the Apes. Plus, teases for what's to come on The Walking Dead and Agents of SHIELD, and how the Legion of Doom forms on Legends of Tomorrow.…
The long-in-development manga adaptation Alita: Battle Angel now has its third piece of the puzzle. First, producer James Cameron hired director Robert Rodriguez. Rodriguez then hired Rosa Salazar to play the lead. Now, he's about to sign Oscar-winner Christoph Waltz to play her mentor.
Six months ago, James Cameron passed the torch for his adaptation of Battle Angel Alita to director Robert Rodriguez. Since then, we haven't heard much about this long-delayed anime adaptation. But we've just gotten a significant update: three actresses are in the running to play the lead character.