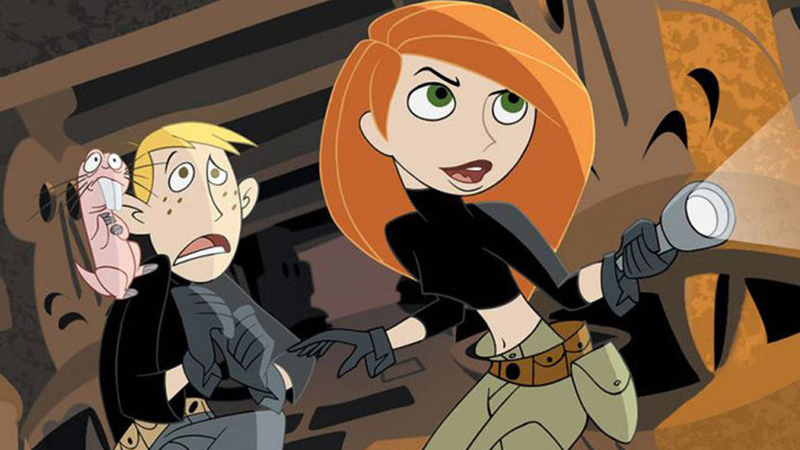 Among the people I know who grew up watching Kim Possible, news of Disney making a live-action movie has been somewhat controversial. The original, after all, so effectively alchemized so many elements that made it work way better than it had any right to.
How much did you love Descendants, the Disney Channel teen musical where a group of magical misfits were sent to a high school for preppy elites? Well, now you've got Zombies, an all-new Disney Channel teen musical where a group of magical misfits are sent to a high school for preppy elites! Only this time, there's…
Disney Channel announced plans last month to remake the witchy classic Hocus Pocus as a TV movie. And while the director of the original, Kenny Ortega, has voiced his support, Bette Midler is not what you would call on board with the project.
There are some people who get themselves in the mood for the spooky side of fall by watching movies like The Rocky Horror Picture Show and It's the Great Pumpkin, Charlie Brown. For those of us with hearts that are truly as black as the deepest pits of hell, there is only one film that will do: Hocus Pocus.
Hey all, who remembers Disney's Descendants, a Disney Channel original movie about the children of fairy tale characters going to high school and that involved a number of very hilarious songs and improbable plot twists? Well, we've been hearing about the sequel forever and we finally have a premiere date. And it…
Disney's Descendants is a modern Disney Channel Original Movie classic—and by classic, I mean it is both delightfully campy and a clear and craven attempt to mine the old animated movies for more money. It's basically High School Musical meets Once Upon a Time, except none of the lip-syncing actually matches the…
The first trailer for the Disney Channel Original Movie The Descendants has hit, and it looks... it looks exactly like we thought it was going to look. I don't even know. It's like High School Musical and Sky High had a child. And that child shops exclusively at Hot Topic.
Disney, pre-teen brainwash buzz mill and Miley Cyrus clone incubator, now seems to be on a new, stranger mission: anti-open source propaganda. Why is its latest sitcom suggesting using open source is a dangerous "rookie mistake"?