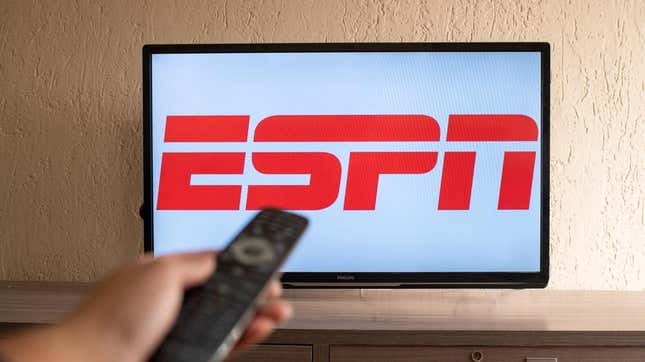 Disney and Charter Communications have finally reached an agreement after a two-week blackout that stopped Spectrum subscribers from watching Disney Channel on the streaming service starting on Aug. 31. The companies announced the agreement on Monday, only hours before the New York Jets and Buffalo Bills football game is set to air on Disney's ESPN+.
Johnny Knoxville Loved Collectibles | First Fandoms
Disney immediately restored its stations for Spectrum customers following the agreement and said in a news release that those who purchase the Spectrum TV Select package will have access to a range of video packages offered by Charter and will provide ESPN+ to Spectrum TV Select Plus subscribers. Disney said in the news release that "Charter will also use its significant distribution capabilities to offer Disney's direct-to-consumer services to all its customers – in particular its large broadband-only customer base – for purchase at retail rates. These include Disney+, Hulu, and ESPN+, as well as The Disney Bundle."
Disney CEO Robert A. Iger and Charter CEO Chris Winfrey said in a joint statement: "Our collective goal has always been to build an innovative model for the future. This deal recognizes both the continued value of linear television and the growing popularity of streaming services while addressing the evolving needs of our consumers."
The outage started after the two companies couldn't come to an agreement regarding the amount Spectrum would pay Disney to include Disney+ and ESPN+ in its packages. The blackout affected Spectrum's roughly 15 million subscribers when the channels were pulled in the middle of a college football game and a U.S. Open tennis match.
"We're on the edge of a precipice. We're either moving forward with a new collaborative video model, or we're moving on," Winfrey said on a conference call with Wall Street analysts at the time, according to The Hollywood Reporter.
The companies didn't disclose the financial terms in the news release but in a now-replaced Spectrum blog post, Charter previously accused Disney of demanding "an excessive increase" in carrier fees, according to CBS. The post now simply informs subscribers that Spectrum has reached an agreement with Disney.
Under the new agreement, Spectrum TV customers will still have access to ABC Owned Television Stations, Disney Channel, FX, and the Nat Geo Channel, in addition to the full suite of ESPN networks, Disney said in the news release. It added that Spectrum TV will no longer offer Baby TV, Disney Junior, Disney XD, Freeform, FXM, FXX, Nat Geo Wild, and Nat Geo Mundo.