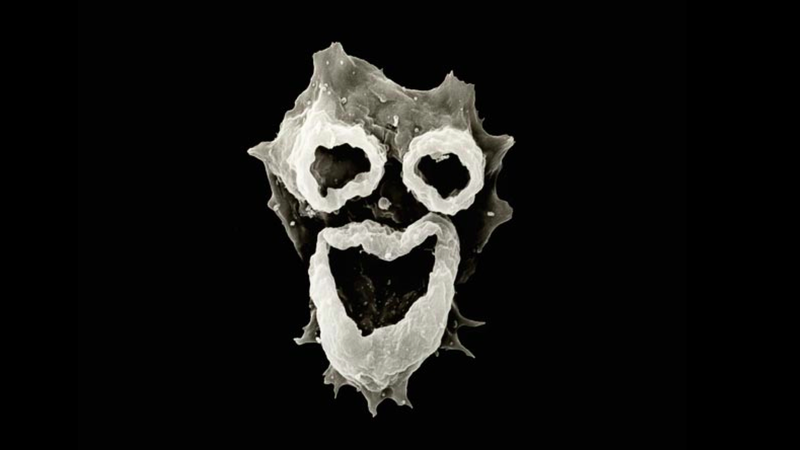 Back in December, authorities learned that Naegleria fowleri — a deadly, brain-eating amoeba, pictured here — was living in Louisiana tapwater, infecting its victims' grey matter by way of neti pot.
Terry Allen Lester of Waseca, Minn. was arrested for allegedly giving his ex-girlfriend a sex toy for a Christmas present. Not just any sex toy, though! This one was rigged with a bomb.
From the official website of the film, now out on DVD:
A delusional Minnesota court has ordered Jammie Thomas, wanton criminal Kazaa user, to pay a total of $1.92 million for sharing 24 songs. As my own little protest, I'm going to illegally download Metallica's entire discography. And I hate Metallica.
In the ongoing drama of the Minnesota recount, a few controversial write-in ballots have surfaced. One, which we reported on a few weeks ago, included a vote for liberal candidate Al Franken along with a write-in for "Lizard People." Another vote for Franken included a write-in for the Flying Spaghetti Monster. Today…
You may recall an incident on the news last summer involving a bridge collapse in Minnesota that claimed 13 lives and injured 145 others. State officials were quick to draw up plans for a replacement—but this time they wanted strict safety measures in place to prevent another disaster from occurring in the future.…