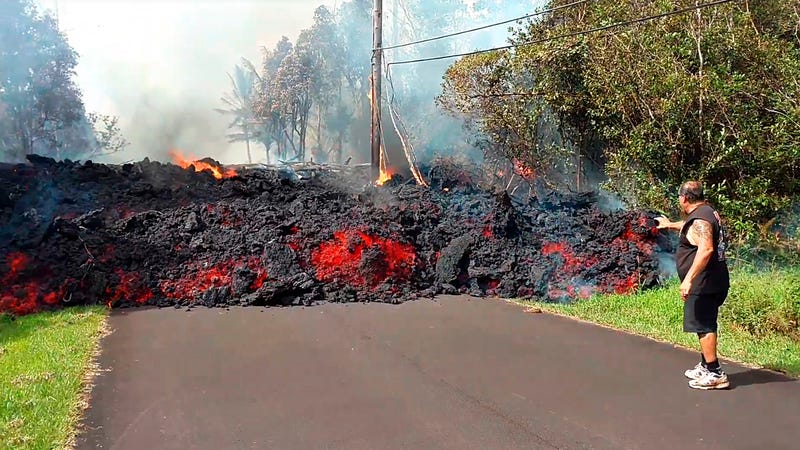 The eruption at Kilauea volcano on Hawaii's Big Island has technically been going on for over 30 years, but became a problem in recent weeks when a collapse on its eastern flank started draining its lava lake into surrounding parts of the island. It's continued to get worse since then, and as of Sunday, CBS reported a…
The eruption of the Mount Kilauea volcano on Hawaii's Big Island has continued to progress, with massive lava flows pouring out of what is now believed to be at least 10 fissures in the nearby residential neighborhood of Leilani Estates, the Washington Post reported.

Indonesia's Mount Agung has played a game of will it/won't it erupt for months with swarms of earthquakes and occasional ash plumes. That game ratcheted up a notch this weekend when much larger ash cloud shot into the atmosphere and lava made its way to the surface.

Yesterday, a massive 6.1 magnitude earthquake rocked central Italy. It was followed by nearly 200 aftershocks, devastating whole towns and burying residents under rubble. Over 4,000 rescuers have been dispatched and the death toll has jumped to 247, the BBC reports.