Tesla delivered 1.31 million electric vehicles in 2022, a 40% increase year-over-year and a record for the company, despite a hot mess CEO who spent the year tweeting and throwing his brands—and $200 billion in net worth—in the toilet.

The deliveries marked a new high for Tesla, but they weren't enough to make Wall Street happy. Analysts expected Tesla to ship 431,000 cars in the fourth quarter, but the company only managed to deliver 405,000. Overall, Tesla delivered 1.2 million of its less expensive Model 3 and Y cars in 2022 and 66,700 Model S and Model X cars, which are higher-end.
On the production side, Tesla whipped up 439,000 vehicles in the fourth quarter, which was notable given that the company rarely produces more cars than it delivers, according to Reuters. Production increased by 47% year-over-year to 1.37 million cars.
Since Tesla doesn't release specific sales data, analysts use delivery numbers as one metric to measure the company's performance each quarter.
"We continued to transition towards a more even regional mix of vehicle builds which again led to a further increase in cars in transit at the end of the quarter," the company said in a short statement alongside its production and delivery update.
G/O Media may get a commission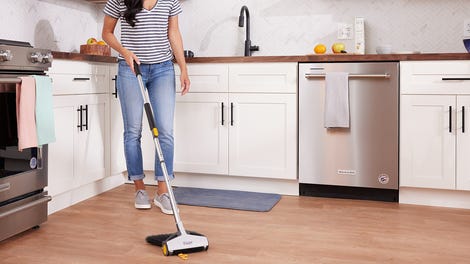 BOGO 50% Off
Flippr - BOGO 50% Off
In addition, Tesla thanked its customers, employees, and suppliers, among others, for helping it achieve a "great 2022 in light of significant COVID and supply chain related challenges throughout the year."
Tesla's disappointing delivery numbers are the newest problem in the automaker's pile of woes, many of which were created by CEO Elon Musk, who also owns Twitter and SpaceX. The company's stock started sliding rapidly downhill beginning in April when Musk decided he wanted to buy Twitter. He would spend the summer attempting to back out of that deal. Upon realizing he couldn't, Musk begrudgingly completed his purchase, much to the horror of investors who wanted the billionaire to focus on Tesla.
Tesla stock fell 65% in 2022, and the company has been forced to deal with the fallout of Musk's actions at Twitter, which include laying off thousands of workers, forcing people to sign a pledge to stay at an "extremely hardcore" Twitter, firing the janitors, and refusing to pay rent for the company's office space. And that's only a snapshot.
There are growing indications that the Musk train wreck has soured Tesla's devoted customers and investors on the billionaire. CNET reported that customers are canceling their preorders and terminating their leases. Some of the angry buyers posted that Musk is "tanking the Tesla brand" and that they're "embarrassed" to drive their Teslas. Others say that their next electric car won't be a Tesla.
Meanwhile, Musk fans have become more critical of the man they once worshipped. In December, major Tesla shareholder Leo KoGuan criticized the billionaire for abandoning the electric car company. 
"Elon abandoned Tesla and Tesla has no working CEO," KoGuan tweeted. "Tesla needs and deserves to have working full time CEO."