Here's a newly released video of footage and concept art from an early go at Who Framed Roger Rabbit?. Created between 1981 and 1983, these characterizations of the Rabbits look quite a bit different from the ones audiences saw in 1988 – not to mention a Roger voiced by Paul Reubens (aka Pee-wee Herman).
At a little over eight minutes, this clip is a longer version of some test footage we showed you a couple years back, but it includes more concept art and fully realized animation sequences.
See also: The toons who would have appeared in Roger Rabbit's deleted funeral.
G/O Media may get a commission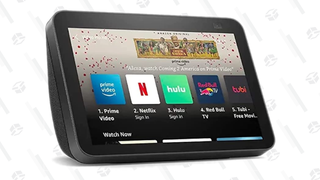 H/t CBM