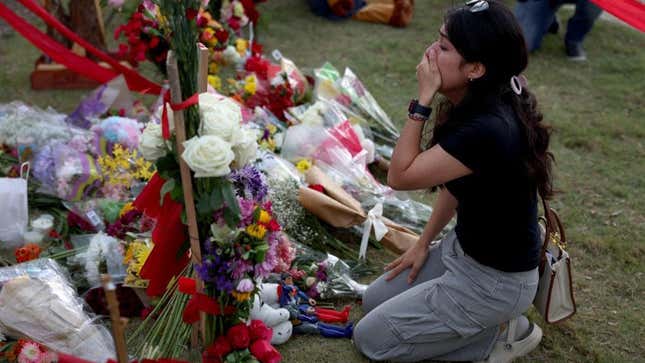 Twitter is on the receiving end of both criticism and controversy for not properly moderating images of the Allen, Texas massacre that have surfaced online. Gruesome images showing the victim's bodies covered in blood have been posted on Twitter, without a disclaimer warning viewers of disturbing content.
How To Remove Followers From Twitter
The horrifying images surfaced after police say a gunman, carrying an AR-15-style long rifle and a handgun opened fire near the H&M storefront at the shopping outlets in Allen, killing at least eight people and wounding seven. The victims ranged in age from five years old to 61, with one photo posted on Twitter showing several bodies including a child.
Twitter has never entirely banned graphic content on its platform and has allowed images of the Ukraine War to be posted online, posing the argument that photos of people killed or wounded in the war are informative and newsworthy. The same appears to hold true for the devastation that hit the small Texas town on Saturday. "This family does not deserve to see the dead relatives spread across Twitter for everybody to see," photojournalist Pat Holloway told The New York Times.
Gizmodo is not linking to social media posts containing graphic images of the shooting.
Some users have posted images of the victims and the attacker to draw attention to a bigger problem in this country, the insurmountable rise in gun violence. The Gun Violence Archive reported there have been 201 mass shootings of four or more people injured or killed in the U.S. this year alone, and some posts drew a parallel between Saturday's shooting and a lack of gun restrictions. "The N.R.A.'s America," one tweet read, while another person wrote, "This isn't going away," The Times reported.
Moderation on Twitter has become almost nonexistent since Elon Musk bought the platform in October. At the time, he promised to instate a content moderation council but backtracked almost immediately, instead laying off the existing members of its trust and safety council in December as part of Twitter's mass layoffs.
The distressing images continue to pop up on the Twitter feed, and one user posted that when they reported an account for posting the images, they received a response saying it didn't violate its "sensitive media policy." They added, "Mind you, this was reporting the images of children and adults being brutally shot to death in Allen, TX." Another user complained about photos of the Allen shooting, writing, "... A huge middle finger to Elon Musk for breaking this app so badly it made it almost impossible to avoid graphic images or decipher what was credible information during the attack on my hometown."
Emily Bell, a professor and director of the Tow Center for Digital Journalism at Columbia University, wrote on Twitter, "There is nothing virtuous or ethical about showing easily identifiable dead children and adults, whose families might not yet know they are dead. It's deeply unethical — it strips victims and their families of privacy and dignity in death." She added, "It serves only Musk's click farm."