Smallville has been on the air for ten years, so plenty of famous folks have popped up on this Kryptonian soap opera. Here are ten of the more memorable guest spots, including the time Amy Adams depicted an obese vampire.
10 & 9.) Evangeline Lilly as an extra and Ian Somerhalder as Adam Knight
Before she was on Lost, Lilly paid the bills by starring in phone sex ads and appearing as a Smallville High bystander in the show's early seasons.
Somerhalder (a.k.a. Boone from Lost and Damon from The Vampire Diaries) guest-starred on the third season as Adam Knight, a dead teenager resurrected by the Lazarus Serum. In this scene, both Lilly and Somerhalder are both in the shot (she's in the background at 0:15, wearing a red shirt).
8.) Bow Wow as Lamar/Baern
In the Season 6 episode "Fallout," the ex-child rapper formerly known as Lil' Bow Wow was taken over by Baern, a murderous Phantom Zone wraith. He's shooting hoops when he's possessed — does this mean Like Mike is in Smallville canon?
7.) Adrianne Palicki as Kara
Palicki is the new Wonder Woman, but in Season 3 she previously played an analogue to Supergirl/Power Girl. Palicki played Kara, a human dead teenager/Kryptonian vessel/Clark's fake cousin/emissary of Clark's dickish computer dad Jor-El. Kryptonian family trees are more or less hexagonal corkscrews.
6.) Michael Hogan as Slade Wilson
Plenty of Battlestar Galactica actors have graced Smallville (for example, Tahmoh Penikett and Rekha Sharma), but Hogan's portrayal of a Smallvillized Deathstroke the Terminator this season is an unabashed shout out to Saul Tigh. It's unapologetic stunt casting, but I'm not complaining.
5.) Pam Grier as Amanda Waller
In the 1970s, Pam Grier clobbered gangs of call girls while hiding razor blades in her hair (link NSFW). Sadly, she didn't deploy this tactic during Season 9, when she played no-nonsense Checkmate and Suicide Squad head Amanda "The Wall" Waller.
4.) Tori Spelling as Linda Lake
Smallville treated its Beverly Hills 90210 alums to particularly ridiculous roles. Tori Spelling played an annoying gossip reporter who could transform into water until she was smothered to death by Doomsday (yes, Doomsday murdered Tori Spelling)...
3.) Brian Austin Green as Metallo
...whereas Mr. Megan Fox played the Kryptonite-powered Metallo. And in the series finale, Luke Perry will guest star as Marlon Brando.
G/O Media may get a commission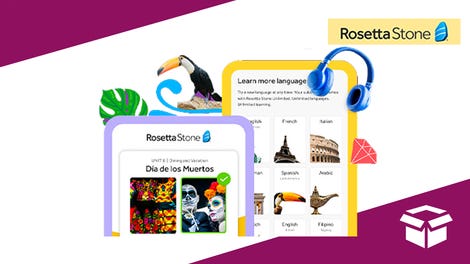 Extra 20% off
Rosetta Stone Lifetime Subscription - All Languages
2.) Sam Jones III as Pete Ross
It's unfair to characterize Jones' participation on Smallville as a guest appearance (he was Clark's buddy for the first three seasons), but his wacky post-Smallville career deserves a mention. First, he was busted in 2009 for attempting to deal 10,000 Oxycodone pills (and now faces up to 20 years in prison). After his arrest, Jones released a sex tape with one of the Playmates from The Girls Next Door. If you've ever wanted to see Pete Ross' weenus, it's your lucky day (extremely NSFW).
1.) Amy Adams as Jodi Melville
Amy Adams nabbed the role of Lois Lane in Zack Snyder's Man of Steel, but she also played quite possibly the saddest villain in Smallville history. On the seventh Smallville episode ever, Adams wore a fat suit to portray Jodi, an overweight teenager who accidentally quaffs a vegetable shake tainted with Kryptonite. The meteor rock causes her to rapidly shed the pounds, but she also becomes a "fat vampire" who eats roadkill and drinks the lipids out of her fellow students.
Honorable Mentions: Rutger Fucking Hauer, Jane Seymour beating up Kristin Kreuk, Lizzy Caplan.
Hat tip to Brian Moylan for alerting me to Sam Jones' career trajectory.