In the '60s, legendary scifi author Harlan Ellison wrote a Batman TV show script that would have introduced Two-Face to the show, but it was never filmed. But you can finally "see" the story tomorrow, thanks to this week's comics! Plus some very new Teen Titans, the end of Lumberjanes, and more!
---
New Issues
Batman '66: The Lost Episode #1 (DC) — The never-filmed episode "The Two-Way Crimes of Two-Face" finally sees the light of day as a comic. Harlan Ellison and Len Wein (W) José Luis García-López and Joe Prado (A).
Bravest Warriors: Paralyzed Horse (Boom) — A special one-shot issue dedicated solely to Beth's beloved, all-knowing immovable pet. James Tynion IV and various (W) Erica Henderson and various (A).
Epochalypse #1 (Legendary) — When 600 years of history happens at once, a group of Resynchronization Officers must keep the future from destroying the past. Jonathan Hennessey (W), Shane Davis (A).
G/O Media may get a commission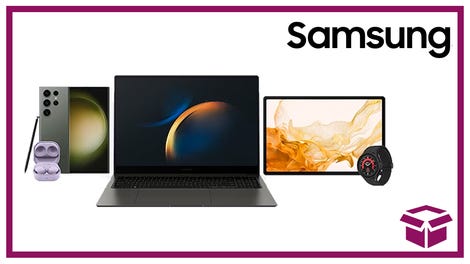 24 hour deals
Discover Samsung - Daily Deal
Intersect #1 (Image) — "Blood rains from the skies. A hypnotic voice trills over the airwaves as bodies shift and grow in horrifying new directions. Are you ready for the new world?" Ray Fawkes (W/A).
Lumberjanes #8 (Boom) — The Lumberjanes must make a last-ditch effort to prevent their camp from destroyed in the Apollo-Artemis war in this final issue! Grace Ellis and Noelle Stevenson (W), Brooke A. Allen (A).
Multiversity: Pax Americana #1 (DC) — On Earth-4, the President is assassinated, and a very different Question must figure out who is behind it. Grant Morrison (W), Frank Quitely (A).
Punk Mambo #0 (Valiant) — A rich, snooty British girl turned London punk turned Louisiana voodoo practitioner returns home to raise hell. Peter Milligan (W), Robert Gill (A).
Sinergy #1 (Image) — When a young woman has sex for the first time, she gains the ability to see demons who feed on sin — and unfortunately, her boyfriend is one of them. Michael Avon Oeming and Taki Soma (W/A).
Spider-Woman #1 (Marvel) — This is the comic with the infamous variant ass cover. I thought you'd want to know. Dennis Hopeless (W), Greg Land (A).
Victorian Secret: Steam Queens #1 (Antarctic) — "These proud, plucky damsels, garbed in their most elegant brass and leather finery, dare to defy danger and stoke the steampunk engines for a royal adventure" Brian Denham (W/A).
---
Collections and Graphic Novels
Anne Rice's The Wolf Gift (Yen Press) — A man bitten by a beast tries to discover whether his new powers are a gift or a curse. Anne Rice (W), Ashley Witter (A).
Casanova Vol. 1: Luxuria (Image) — A master thief is transported to a parallel world where he must pretend to be the world's greatest spy… himself. Matt Fraction (W), Gabriel Ba (A).
The Hammer: The Complete Series (IDW) — "The salvation of our world rests in the greasy hands of a morally ambiguous, fried-food craving zealot for good. His enemies and his friends fear him, his grocer loves him. He is The Hammer." Kelley Jones (W/A).
Iron Fist The Living Weapon Vol. 1: Rage (Marvel) — When the mystical city of K'un-Lun is attacked, Danny Rand returns home to discovers a threat from his past. Kaare Andrews (W/A).
Pathfinder: Goblins! (Dynamite) — The beloved, psychotic goblins of the Pathfinder RPG take center stage. F. Wesley Schneider and various (W), Carlos E. Gomez and various (A).
Princess Ugg Vol. 1 (Oni Press) — A young barbarian heads to the big city to go to princess school. Ted Naifeh (W/A).
Regis Loisel's Peter Pan Omnibus (Soaring Penguin) — An adult prequel to Peter Pan, where Peter is a homeless orphan, whose only escape from reality is the fantasy stories told by a neighbor. Nicolas Rossert and Regis Loisel (W), Regis Loisel (A).
Royal Blood (Titan) — The acclaimed director Alejandro Jodorowsky pens an epic fantasy full of betrayal, brutality, revenge and depravity as a fallen king seeks to recover his lost throne. Alejandro Jodorowsky (W), Dongzi Lui (A).
Saga Deluxe Edition Vol. 1 (Image) — The first "chapter" (and first three trades) of Brian K. Vaughan and Fiona Staples beautiful, brilliant epic space fantasy gets the giant deluxe hardcover it deserves. Brian K. Vaughan (W), Fiona Staples (A).
Spera: Ascension of the Starless Vol. 1 (Boom) — A princess, her best friend, a fire spirit and a cat must warn the king of Spera that her evil mother, the queen, is on the verge of attacking. Josh Tierney (W), Giannis Milonogiannis and various (A).
Teen Titans: Earth One (DC) — Raven, Cyborg, Beast Boy and more get a new origin in the newest installment of DC's straight-to-graphic novel series. Jeff Lemire (W), Terry Dodson and various (A).
---
As usual, here's the list of everything being released to comic stores tomorrow, and you can find your nearest comic retailer here.