Fantastic Fest is my favorite film festival in the world. Sure, other fests are bigger, or have more famous work, but if you love unique movies and having a good time, this intimate, awesome Austin-based film festival is not to be missed. It starts Thursday and io9 will be there all week, reporting back on the most exciting films playing the festival.
What you'll find below are 20 films playing Fantastic Fest 2016 that have already piqued our interest for one reason for another. They're also all io9-friendly, being scifi, horror, fantasy, or even just plain weird. Of course, we fully expect to be blown away by several surprising movies once we get there, but for now, here are the films we're most excited to check out.

---
1) Arrival
We've been looking forward to Denis Villeneuve's adaptation of Ted Chiang's alien invasion story Story of your Life for quite a while now—and we don't expect to be disappointed.
G/O Media may get a commission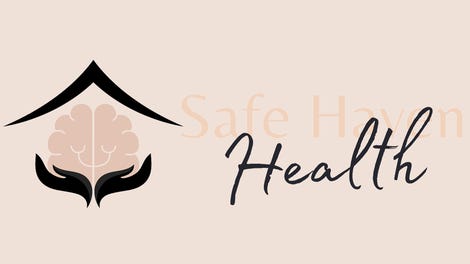 Addiction counseling
Safe Haven Health
2) Colossal
Director Nacho Vigalondo did one of the best time travel films in recent memory, Timecrimes, and his latest film stars Oscar-winner Anne Hathaway and Jason Sudeikis. Hathaway plays an alcoholic who may or may not turn into a giant lizard when she's drunk.
3) A Monster Calls
J.A. Bayona's adaptation of the Patrick Ness book got incredible reviews out of the Toronto International Film Festival, which only adds to our anticipation. The story is about a boy who creates a monster to deal with a tragic loss.
4) A Dark Song
Stuck together in a house, two people perform a single act of black magic over the course of six months. It's the kind of premise just screams "Awesome."
5) The Girl With All the Gifts
The plot sounds a little like the video game The Last of Us, as a mysterious young girl needs to be protected during the apocalypse. The cast includes Glenn Close, Paddy Considine, and Gemma Atherton, and reviews out of Toronto hailed it as one of the best films of the year. That's very intriguing combination.
6) The Osiris Child
The futuristic story of a prison worker who must defend his planet from killer aliens, while saving his daughter, could either be absolutely incredible, or really crappy. That's kind of how low-budget scifi goes. But with Kellen Lutz, Rachel Griffiths, Temuera Morrison, and Isabel Lucas all appearing, we hope it's the former.
7) RZA: Live From the 36 Chambers
Legendary rapper and producer the RZA will perform a live musical accompaniment to one of the classic kung fu movies that had the biggest impact on himself and the Wu-Tang Clan.
8) Don't Kill It
Dolph Lundgren plays a "grizzled, cynical demon hunter" who has to hunt down a demon. What else needs to be said?
9) They Call Me Jeeg Robot
Who doesn't love some good superhero subversion? In this Italian film, a man finds himself with new powers and ends up using them for his personal gain.
10) The Bad Batch
The sophomore film from the director of the amazing A Girl Walks Home Alone at Night stars Aquaman himself, Jason Momoa, as a cannibal who captures a young woman who finds herself pushed out of civilized society.
11) The Lure
A polish mermaid musical. Again, what more need be said?
12) My Entire High School Sinking Into the Sea
Iconic artist Dash Shaw directs his first animated film about a young boy (Jason Schwartzman) defending his school as it sinks into the sea. Other voices include Reggie Watts, Susan Sarandon, Lena Dunham, Maya Rudolph, and John Cameron Mitchell.
13) Sadako Vs Kayako
In the U.S., we have Freddy vs. Jason. In Japan, now they have this film, which pits the terrifying specters of the hit J-horror films The Grudge and The Ring against each other. How cool is that?
14) The Void
A mad scientist terrorizes a group of people who are stuck in a hospital. It's a simple, clean premise with a ton of promise.
15) Raw
A young girl goes to veterinary school and gets hazed. From there, I don't know what happens, but whatever it is, people had to be taken out of screenings in Toronto on stretchers.
16) Zoology
A lonely old Russian woman doesn't really like her life... until she grows a tail. Then everything changes.
17) Jungle Trap
This is the kind of stuff Fantastic Fest is best at. A group called Bleeding Skull found a bunch of old camcorder footage shot by exploitation filmmaker James Bryan, edited it all together, and they'll be screening the results for the first time.
18) Miss Peregrine's Home for Peculiar Children
Tim Burton's latest is a huge studio movie, which can sometimes feel a little out of place at Fantastic Fest, but it's still about weird people and it's by Burton. So we're interested.
19) Nova Seed
A pulpy, hand-drawn, "vibrant post-apocalyptic adventure" that reportedly blends the sensibilities of classic Saturday morning cartoons and Heavy Metal.
20) 24 x 36: A Movie About Movie Posters
I love posters. Specifically, movie posters. This is a documentary about movie posters. So, yeah, I'll be seeing this.
---
By the way, that's just the tip of the iceberg. There are at least 70 other movies screening at this year's Fest, from the new Paul Verhoeven film to a new Morgan Spurlock documentary to a film about Stanley Kubrick's assistant to a bunch of modern Bollywood action. Plus there's horror VR, an escape room, independent video games in the halls and so, so much more. If you'd like more information, visit the official site. And come back over the next seven days for our coverage from Austin.