When people buy or rent their home, they're unlikely to consider whether the property is in a 100-year or 500-year floodplain. They really should, though. Because the 30 million people who already call such lands home are in for quite the ride as climate change makes flooding events more dangerous.
New research out of New York University's Furman Center this week details who lives on these floodplains today, and highlights the importance of tracking this data as governments brace for future flooding brought on by extreme weather and sea level rise. Few studies have taken a such a detailed national look at floodplain occupants.
As it turns out, today's floodplain residents include some of the nation's most vulnerable: children, the elderly, the poor, and people of color. The researchers analyzed floodplain demographics between 2011 and 2015 for a three-part series on flood risks.
Nearly a third of those living in the combined 100-year and 500-year floodplains—areas that have historically seen floods once every 100 or 500 years—are children and the elderly. And while Latinos make up just 17 percent of the national population, they make up 25 percent of people who live in the floodplain, according to this research. Many states (like Arkansas and California) saw larger portions of their black and Latino communities living in floodplains compared to their white counterparts, according to the new analysis.
"People of color have been really confined to areas that whites didn't want to occupy, and many times these areas did have environmental problems," Michela Zonta, a senior policy analyst at the Center for American Progress who wasn't involved in this report but studies housing and racial segregation, told Earther. "So it doesn't surprise me that the findings of this new report indicate that this problem is still happening."
G/O Media may get a commission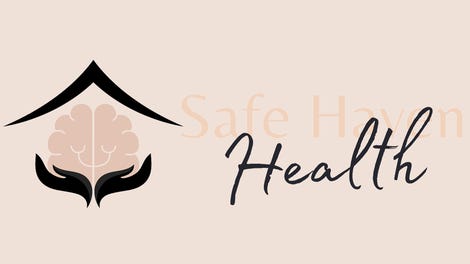 Addiction counseling
Safe Haven Health
Anyone can take a close look at how many people in their state or county live on a floodplain, using the Furman Center's newly-released interactive flood zone map. The states that have it the worst? California, Florida, Arizona, Texas, and New York. Surprisingly, dry ass Arizona—which, need I remind you, is surrounded by zero water—saw the largest share of its population living in the combined floodplains. North Dakota, another non-coastal state, came in third (after Florida, nonetheless).
Florida and Texas got a taste of what devastation can look like for floodplain residents this summer, after Hurricanes Irma and Harvey hit. On December 18, Texas Gov. Greg Abbott renewed the state's disaster declaration among 60 counties because, well, Texas still needs it even four months after the storm struck the Southeast.
Per Abbot's proclamation, any state order or rule that would "prevent, hinder or delay necessary action in coping with this disaster [Hurricane Harvey]" is suspended. Critics worry that this may harm the health of Texans long-term, as this disaster declaration creates a free-for-all scenario with regulations on hospitals and doctors already waived, according to E&E News.
What people do know, however, is what the immediate impact of hurricanes looks like—especially for those living in floodplains. The Furman Center did a report on that, too.
That data brief found that, in the Houston area, 1.43 million people lived in the region's combined floodplain between 2011 and 2015. The floodplains included 3 percent more renter-occupied housing units than the general Houston metro region, and 12 percent of the region's public housing units sat on the floodplain in 2015.
In the Tampa, Miami, and Jacksonville metros, 4.6 million people called the combined floodplain home. The distribution of public housing varies depending on where a person looks in the state, but Miami, at least, harbors 30 percent of its public housing units on the floodplain. This is a significant highlight because black, Latino, and low-income communities live in public housing at higher rates than others. Children and the elderly, too. And city governments might not always prioritize rebuilding these structures following a disaster, as New York City residents saw after Hurricane Sandy.
Any number of reasons could explain who ends up on floodplains, but Zonta said it's likely to involve the labor market, and population magnets. People gravitate to places where they can find work, and where they can find others who look like them.
While climate change is quickly changing our understanding of what areas floods and what areas don't, the federal government isn't exactly prioritizing the National Flood Insurance Program, aka the only program that can offer a cushion to homeowners whose homes are, in short, fucked. It expires Friday, December 22. Without its renewal, Zonta said, local jurisdictions would have to take on the responsibility of providing a financial safety net for those living in floodplains, and it's unclear they can afford to do so.
As the new report puts it, people in charge of policy must know who lives in floodplains to help them prepare for what's the come—and what's already here.
"As we have seen with Katrina first and also Maria lately," Zonta said, "there needs to be more attention placed on this problem because of the tragic consequences a natural disaster can have on this population, especially if you remember Katrina. Who was hit the worst? People of color who happened to live in the Ninth Ward."