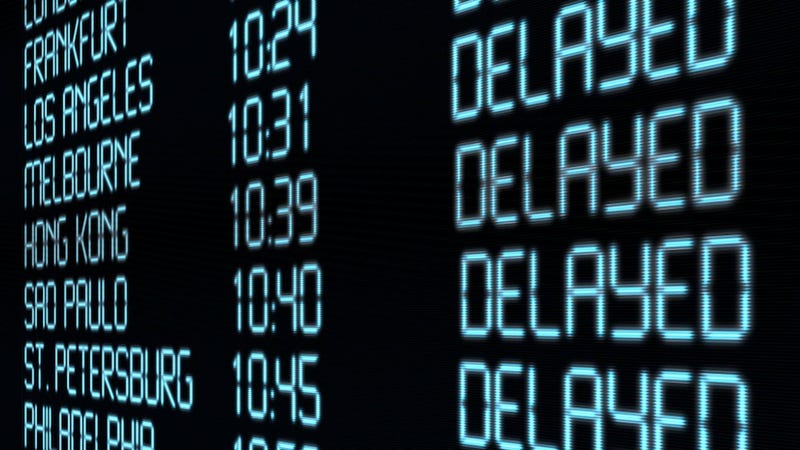 With the East Coast on the verge of an ill-timed storm, worse than usual holiday delays seem inevitable, and there's one question on everyone's mind: How long am I going to be stuck in airort purgatory? Depends who you fly.
Since not all airlines are created equal, we've averaged together Thanksgiving week airline data from the past 5 years to see which ones have the highest chances of putting you through holiday hell. Those heading to Alaska have our deepest condolences.
---
1. Alaska Airlines
Flights Late: 16%
Average Delay: 39 minutes
2. Delta
Flights Late: 14%
Average Delay: 35 minutes
3. Southwest Airlines
Flights Late: 13%
Average Delay: 51 minutes
4. JetBlue Airway
Flights Late: 13%
Average Delay: 43 minutes
5. American Airlines
Flights Late: 12%
Average Delay: 46 minutes
6. US Airways
Flights Late: 11%
Average Delay: 30 minutes
7. United Airlines
Flights Late: 10%
Average Delay: 47 minutes
It's one of the busiest travel weeks of the year, so what better time to take a closer look at how we get where we're going—and how we could be doing it better? Check out more of Gizmodo's Air Travel Week posts here.
Image: Shutterstock/JMiks