Look, we know the world is confusing, so we try to help you understand the science behind the craziness a little better. Whether it's how all your new iPhone features work, or the truly pressing questions like how exactly ScarJo's phone got hacked. We got you covered.
---
Seeing stars when you're bonked on the head isn't just for cartoon characters. That phantom astrological event happens in real life, too. It's pretty weird.
---
G/O Media may get a commission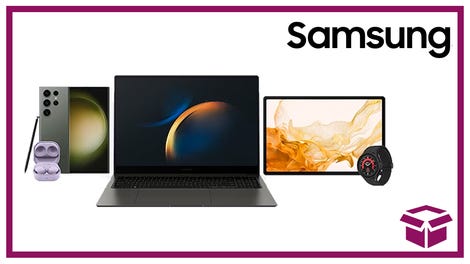 24 hour deals
Discover Samsung - Daily Deal
Mankind has been puzzling over the rumbling in our stomachs for so long that even the ancient Greeks came up with a name for it: borborygmi. The word attempts to put the sound of the grumble to mouth.
---
With the iPhone 4S, Apple says it will deliver an iPhone that works anywhere in the world, and with fantastic reception.
---
The camera in the iPhone 4S is going to be better. We suspected as much, but now we know exactly how it's going to be better.
---
When carbon fiber was first trotted out in solid rocket motor cases and tanks in the 1960s, it was poised to not only take on fiberglass, but also a whole host of other materials.
What happened?
---
When naked pictures of Scarlett Johansson hit the internet, everyone was right to take notice—but not for that reason.
---
For a while, leaving your cell unattended seemed like the biggest threat to phone security. But this recent business is a reminder that there are savvier ways someone can violate your phone—without even touching it.
---
You may or may or may not see it coming, but it doesn't really matter. You're not going to have time to react. Because a bullet can travel at speeds exceeding 3200 feet per second, which is too fast to duck or yell or plead. Hang in there. Taking a cap to the dome means that it will be over faster than a fatal wound anywhere else.
---
The call just died, and for no apparent reason. You were just walking down the street, for God's sake. So, let's talk about it: What happened? To you, this situation was simple, and nothing really changed: You walked a few feet and your phone stopped working. To your phone, though, the scene was quite a bit more interesting.
---
Images via Stephen Mcaweeny/Shutterstock, Christo/Shutterstock, Cheon Fong Lieu/ Flickr
---
Been under a rock? See what else happened this year in our Best of 2011 series.