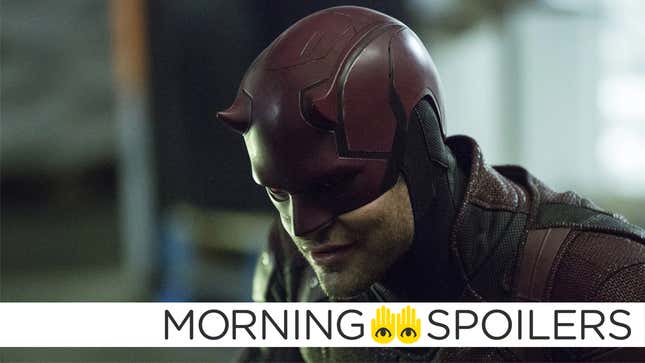 Woody Harrelson teases big plans for the future of his Venom character. Ron Howard really wants to make a Willow sequel. Rosario Dawson thinks her time in the Marvel universe is coming to an end. Deadly Class might be getting a new showrunner. Plus, casting rumors for Arrow and a new Disney animated movie, and behind-the-scenes on the Sense8 finale. Spoilers, away!

Meet Microsoft's New Surface Laptops

Venom
Speaking with Collider, Woody Harrelson confirmed he appears in a "fraction" of Venom, but will have a much larger role in a projected sequel.
I'm in a little fraction of this movie, but I'll be in the next one, you know? So I haven't read that script, but anyways, just rolled the dice.
---
Willow 2
Ron Howard confirmed he's "seriously exploring" the possibility of a follow-up to Willow with Lucasfilm.
---
Dragon Empire
That Hashtag Show has casting calls for an upcoming Disney animated feature titled Dragon Empire from directors Paul Briggs (Big Hero Six) and Dean Wellins (Tangled). Kiel Murray (Cars, Cars 3) is reportedly writing the script, with Osnat Shurer (Moana) on board as a producer.
JAN-NIN: Female lead character said to be the heroine of the film. Jamie Chung has shown interest in the role, Disney fans will know her as the voice of Go Go in Big Hero 6 and the brand new series on the Disney Channel .

BOLIN: The lead male character who is expected to be comic relief, and a 900 year old mentor to Jan-Nin.

KATSU: Supporting male character not much is known regarding Katsu.
---
Slaughterhouse Rulez
Simon Pegg spoke to Digital Trends about his new film with Nick Frost, Slaughterhouse Rulez.
It's going to be really fun. It's a sort of a horror comedy. It felt like the right thing for Nick and I to have as our first collaboration with Stolen Picture. It's about a private school in the U.K which sells off parts of its land to a fracking company, and the fracking company then unleashes a subterranean monster that terrorizes the school. It's a big metaphor for the U.K privatizing things, and it's mixed up with some ridiculous, sloppy horror. So it's right up our street.
---
Avengers 4
As if there was any doubt, writer Christopher Markus promised the New York Times both Captain America and Black Widow will "have a much bigger role to play in that second film."
---
Captain Marvel
Omega Underground reports Captain Marvel will begin filming in New Orleans and Baton Rouge, Louisiana by the end of June.
---
Halloween

Meanwhile, Jason Blum promises the Halloween trailer will see release "early" June.
---
Ant-Man & The Wasp
Scott has a three-fold plan to defeat Ghost in the latest TV spot.
---
The Meg
Elsewhere, the megalodon radically changes size from scene-to-scene in a new TV spot for The Meg.
---
Robin Hood
Robin Hood wastes a hell of a lot of arrows in a new teaser poster from Coming Soon.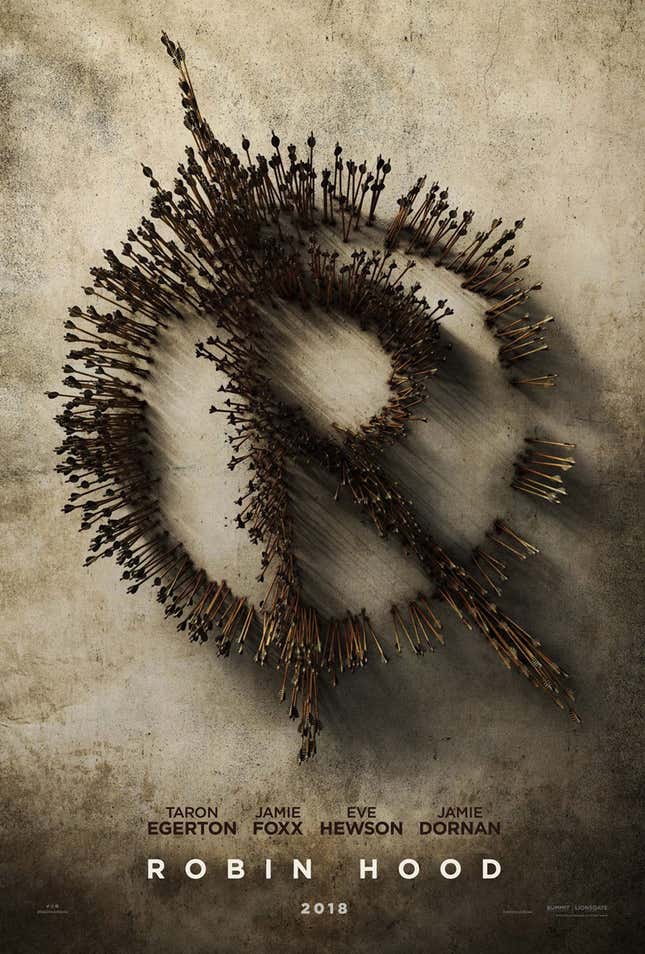 ---
Incredibles 2
/Film has a gallery of international character posters — head over there to see the rest.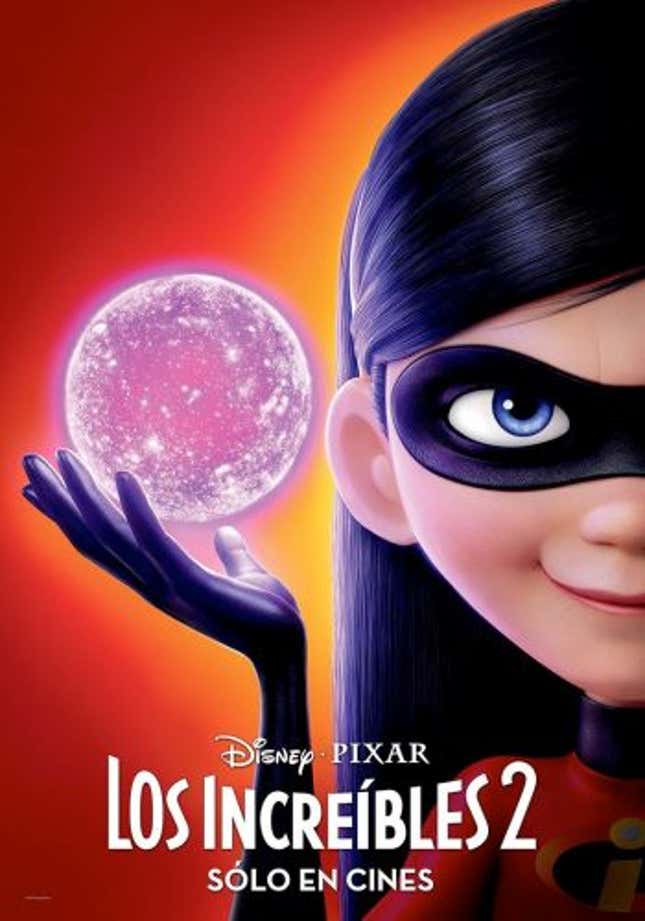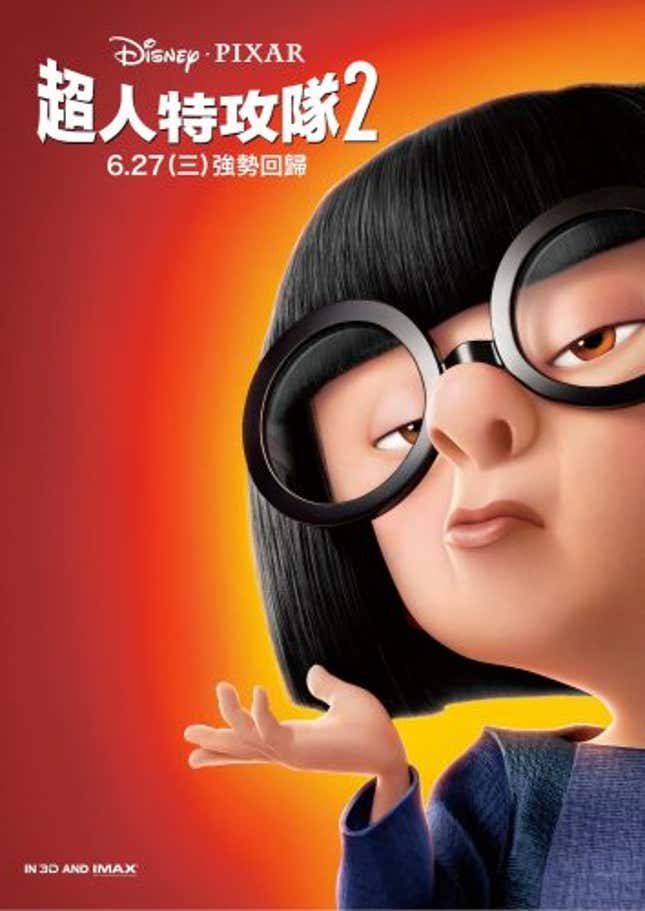 ---
The Last Sharknado: It's About Time
Syfy has revealed the sixth and final Sharknado film's title in a new teaser.
---
Daredevil
Screen Rant reports a crew jacket posted to Instagram would seem to confirm Bullseye is indeed the new season's primary antagonist.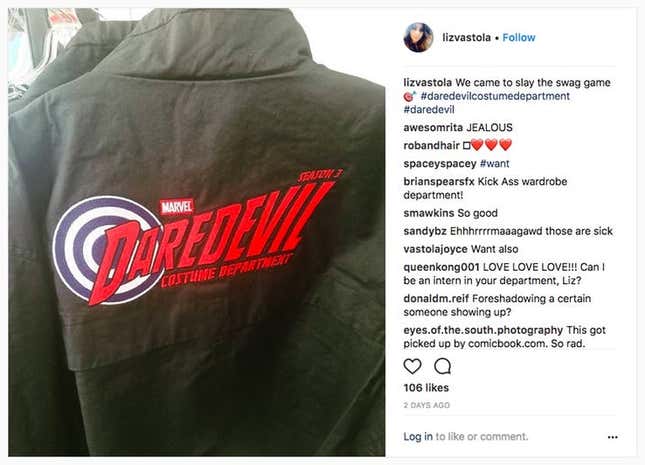 ---
Deadly Class
Mick Betancourt is reportedly taking over showrunning duties from Adam Targun. [THR]
---
Swamp Thing
That Hashtag Show has casting calls for both Abby Arcane and Dr. Alec Holland.
[ABBY ARCANE] Female, 30s, smart, private, professional, something of a loner, Abby works for the Center for Disease Control in Atlanta, which has sent her to her hometown of Houma after ten years away to check out the worrying "Houma Flu." After losing her mother at age 8 and bouncing through a series of foster families, Abby suddenly left Houma after high school to study medicine. Abby is good at her job but currently in the doghouse with her boss. Struggling with a secret that's prompted her leaving and now the need to pop pills when necessary, Abby is apprehensive about going back home to Houma, and things are indeed awkward with her high school ex, Matt, who remained in Houma and became a cop. Abby hits it off immediately with a Sunderland Corporation researcher, Alec Holland, but soon discovers that her own efforts, like those of Alec, are considered suspect by the townsfolk, who aren't happy with her feeling that it's best to shut down the swamp (where the locals make their living) as they investigate the flu. Abby has her hands full with a potential epidemic, a town full of hostiles, and a strange but alluring "Shape Of Water" romance with a creature borne from the swamp. SERIES REGULAR

[ALEC HOLLAND] Male, 30s, smart, a bit of a hot-head, determined, passionate about his work, Alec works for the Sunderland Corporation (which is apparently building a hospital in Houma) as an independent researcher, where he's discovered a connection between the swamp and the Houma flu. Alec hits it off immediately with CDC researcher and Houma native Abby Arcane, and the two of them are much alike, each wanting more out of life, interested in science, and not having much of a love life. Alec is not a big hit with the rest of Houma, however, who view him with suspicion if not open hostility. Alec is determined to persevere despite the town's hostility, but it's clear that the Swamp has its own plans for Alec when he undergoes a strange transformation into a swamp-based creature with abilities he could never imagine. SERIES REGULAR
---
Kim Possible: The Movie
TV Line reports Alyson Hannigan has boarded the made-for-TV Kim Possible movie as Kim's mom, Dr. Ann Possible. Connie Ray also joins as Nana Possible, Todd Stashwick (12 Monkeys, The Originals) has been cast as Dr. Drakken, Taylor Ortega will play Shego, Erika Tham is Kim's frenemy, Bonnie, while Ciara Wilson plays Athena, a new student at Kim's school.
---
Arrow
That Hashtag Show also has casting calls for three new characters named Daniel Porter, Jessie Bowden and Konomi Rhodes. Right of the bat, Daniel sounds a hell of a lot like Ted "Blue Beetle" Kord:
He is an intelligent and homosexual technological entrepreneur whose creativity has given him a huge success as a businessman. But having gone through tragic losses in his life is something he hides from the people around him, thus struggling with shaping new relationships with others.
Next up, "Jessie Bowden" is described as the "Buffy Summers" of vigilante slayers.
She is the rookie recruit in the Star City Police Department and is both athletic, comedic, and intelligent. But underneath her youthful attitude, lies a woman who has had enough of vigilantes in Star City and is willing to get rid of them no matter what it takes. Think of her as Buffy Summers, if she was slaying superheroes instead of vampires.
Finally, Konomi sounds like she'll be one of the mythic Longbow Hunters teased in the season six finale.
Half Japanese, half Caucasian somewhere and in her late 20s to early 30s, "Konomi" is a formidable fighter who ends ups clashing with the heroes of Star City. Her background consists of being a tactician in the military while also carrying on as a street fighter.
---
Luke Cage
In a recent interview with ScreenGeek, Rosario Dawson stated she "doesn't know" whether she'll return to the MCU after Luke Cage's second season.
I don't know if I'll be back after this, to be honest, but it's been an amazing few years. I've been on a lot of different shows. I mean, I don't know if maybe they do a third season of Luke Cage potentially, or maybe if they figure out some kind of way for me to be on The Punisher – just so I can feel like I've done every show. But it's been like, my daughter is in high school, so I kinda wanna not be 3,000 miles away for work.
---
Jessica Jones
Meanwhile, Krysten Ritter confirmed to Comic Book that season three of Jessica Jones starts filming soon.
I'm training, boxing, all of that. Pumping iron... You have to get yourself physically prepared to do the stunts, but also our schedule's crazy. We work long hours, sometimes we work overnight. I found that when I start off in really good shape, I feel better and I can keep up with the schedule.
In a separate interview with Comic Book, Ritter stated she hopes to see Jessica "hating herself less."
Maybe we'll get to see her be a bit of a hero, maybe we get to see her move forward in a more positive way. Maybe we see her hating herself less.
---
Cloak & Dagger
KsiteTV has synopses for episode three, four, and five of Freeform's Cloak & Dagger.
Episode 3: "Stained Glass" – June 14

Tandy is on the run as Detective O'Reilly closes in on her, but the detective may not be after her for the reasons Tandy thinks. Tyrone is desperate for answers and turns to Evita and her Auntie Clarisse, a Voodoo priestess, for help.

Episode 4: "Call/Response" – June 21

Tandy and Tyrone come face-to-face as the two are able to sit down and talk. Having not been able to tell anyone else what they have been experiencing, both take the opportunity to finally confide in the one person who may truly understand what they are going through. Meanwhile, Otis reveals a secret side of himself and Greg seems to be onto something with Melissa's case against Roxxon.

Episode 5: "Princeton Offense" – June 28

Tandy is consumed with getting answers about the Roxxon cover up. To get the answers she is looking for, Tandy tests out her power to gain new insights. Tyrone, on the other hand, is focusing on being a normal kid as the basketball state finals approach. With so much weighing on him lately, can he truly push everything to the side and win the big game for Billy? Meanwhile, Det. O'Reilly looks into the city's drug problems to get some answers of her own.
---
Sense8
The Seventh Doctor plans to rescue the cast in a new BTS video from Netflix.
---
Westworld
The robots revolt in the teaser for next week's episode, "Les Ecorches."
---
Supergirl
Finally, Jimmy Olsen is forced to take on Reign himself after Kara heads home to Kandor in the trailer for next week's episode, "Not Kansas."
---
Banner art by Jim Cooke.