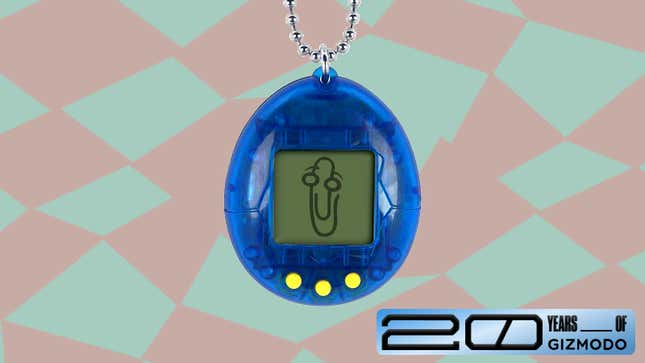 Gizmodo is 20 years old! To celebrate the anniversary, we're looking back at some of the most significant ways our lives have been thrown for a loop by our digital tools.
Virtual friends have been with us for a long time. They started as punch card chatbots in the 1960s and have evolved into platforms that control our smart homes. I don't turn off a lightbulb without first barking an order to a digital assistant. It's the kind of interaction we used to idealize in science fiction. Now that I'm living with it day-to-day, I realize that this lifestyle has been subtly imprinted on me since I started using computers.

Inventions like Eliza and IBM's Shoebox back during America's so-called "golden era" were merely the foundation of the digital friends in our inner circles today. We started normalizing daily interaction with this technology in the mid-'90s when we gave credence to the existence of things like caring for a digital pet and relying on chatbots to help us fish information. In honor of Gizmodo's 20th anniversary, here's a look at some of the ways we made "friends" with the digital world over the last couple of decades and what might be coming for us now with the advent of Web3.