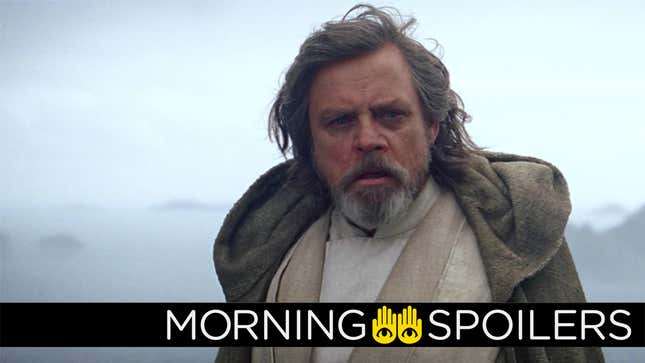 It's already time to start speculating if Mark Hamill will be back for Star Wars: Episode IX. Jumanji recruits a Doctor Who alum for what could be a familiar role. Duncan Jones talks about his hopes for a Warcraft sequel. Plus, new looks at the season premieres of Arrow and The Flash. Behold, Spoilers!

Captain Marvel
Following the news of a supposedly final trio of names on Marvel's list of contenders to direct, a new name has emerged in the running: Rebecca Thomas.
---
Jumanji
Karen Gillen has joined the cast as Martha. There are no details about the role, or confirmation of whether or not it's the same Martha from the 1995 film. [/Film]
---
Star Wars: Episode VIII
Mark Hamill has posted a video of him shaving his Luke Skywalker beard—and yes, adds that he'll have to grow it back for Episode IX, so begin your speculation about Luke surviving through the events of Episode VIII now!
---
Warcraft 2
Duncan Jones discusses the likeliness of him doing another Warcraft movie:

If there were an opportunity for us to make another film in the Warcraft universe, I really feel like we did the hard work in the first movie as far as setting the table. I would love to capitalize on three-and-a-half years of hard work and be able to have some fun in that world now that I've done the hard work. [So] who knows? Maybe I'm just being a masochist.
---
Incredibles 2

Brad Bird offers the least informative of updates, speaking to EW:
It's very actively moving, and we're excited about it. [We're] trying to take it in some new directions.
He later reiterated:
Hopefully it's the same characters and feel, but going in a new direction. I mean, that's the trick with a sequel. It's repeating yourself, without repeating yourself.
---
Alien: Covenant
Michael Fassbender offers the bold claim that the new Alien movie will be scary:
I have to say, this Alien is going to be – I'm really excited to see it and everybody in the film was saying that there's a film that we all wanna see. It's much scarier than 'Prometheus,' but it's got that sort of same scope as 'Prometheus,' that imminent sort of disaster feel that 'Alien' had. So it's kind of a beautiful meeting of both of those films. I'm really excited to see it, I think it's gonna be super scary, number one. And again, with the massive scope of 'Prometheus'… Yeah, you know once it starts and the ball starts rolling, it's definitely going to bring chills to the cinema.
[Collider]
---
Ash vs Evil Dead
Bruce Campbell spoke with Coming Soon about the new season, saying it will feature more character development alongside the gore and action:
Campbell: He goes home and he has to deal with the mess he made three years ago. He has to make good with the town that he basically left in shambles and fight the evil dead.

CS: Really?

Campbell: And save the town. That's a hell of an assignment. He has to deal with his father and his old pal Chet and his ex-girlfriend and shit like that, old nemeses, boyhood nemeses, you know, all the sh*t you run into when you go back home, plus deadites.

CS: So when it rains, it pours.

Campbell: So it's cool. I know everybody talks about gore, but for all the talk about the gore, this season actually has a, I would say, substantially more character development. You're going to spend a lot more time with your pal Ash and find out what makes him tick, and his friends are on a crazy journey this year, too. Kelly's being schooled by Ruby. It'll be interesting.
---
Zoo
James Wolk discusses the finale for the second season:
With a cliffhanger, lives are always in limbo. But what excited me most about this finale is what it illustrates for Season 3. I think it sets up a really fantastic and interesting world.
[TV Line]
---
Arrow
David Meunier has joined the cast as Russian crime boss Ishmael Gregor with a specific interest in Oliver. [Deadline]
New images from the fifth season premiere, "Legacy," have been released. Find more at the link. [Coming Soon]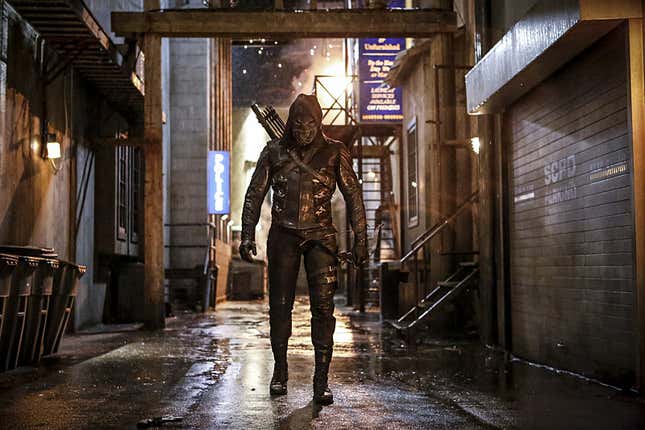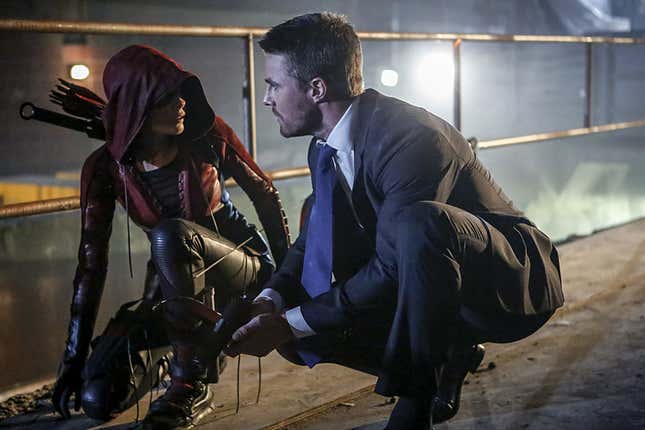 ---
The Flash
Finally, here's some pictures from The Flash's premiere episode, "Flashpoint." Once again, more at the link. [TV Line]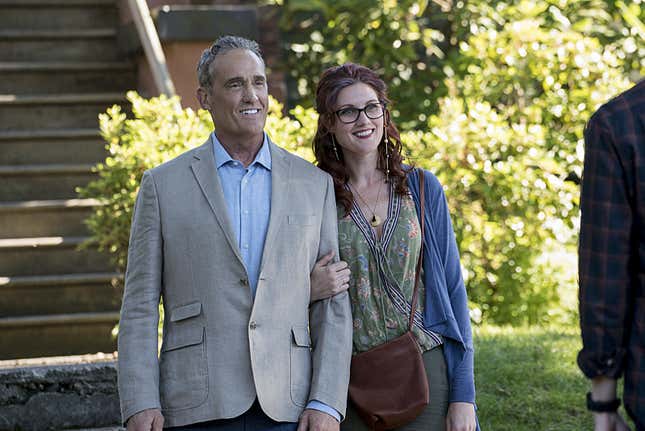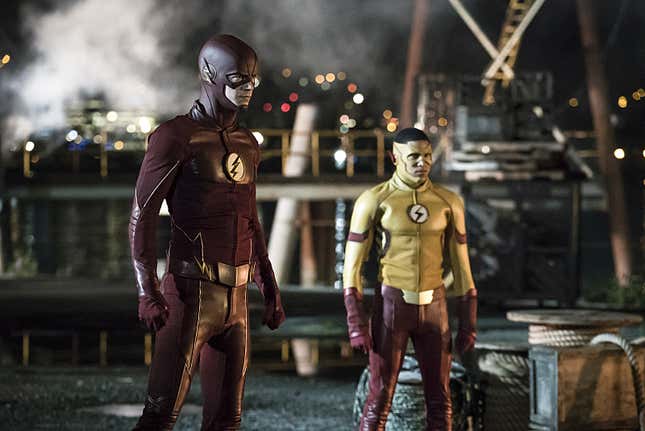 ---
Additional reporting by Gordon Jackson. Banner art by Jim Cooke.