Carole Barrowman talks about growing up as a fan of Doctor Who alongside her younger brother John — who became famous as the Doctor's sexiest companion, Captain Jack Harkness, in this excerpt from the anthology Chicks Dig Time Lords.
When my baby brother, John, was born, the Doctor was in his second regeneration, Jamie was the Doctor's companion, and the TARDIS still had that new time capsule smell to it. I was scared of Daleks, terrified of the Cybermen, and the new baby in the Barrowman house was driving me mad. He cried constantly. Even after packing his mouth full of salt 'n vinegar chips in an attempt to silence the alien creature, he still managed regularly to disturb the peace of my childhood universe.
When the Doctor was in his third regeneration, ditzy Jo was his companion, I was still afraid of Daleks, a bit creeped out by the Master, but the baby brother was growing on me. In fact, so much so that while shopping in Glasgow one Saturday morning, I insisted – and when I say insisted I mean forced with my arms clamped tightly around his chest – he stand outside a department store window for two or three minutes to make sure the mannequins weren't really Autons and that they were not poised to crash out of the display and follow us home. They were not and they did not, but baby brother checked his back the entire trip.
When the Doctor was in his fourth regeneration, first Sarah Jane and then K9 were his loyal companions, Davros emerged from suspended animation with only minor injuries and John and I were finding our place in a new world. It was the late 70s, and my family had recently emigrated from Scotland to the United States. John and I spent many Sunday evenings watching the Doctor's exploits on WTTW in Chicago, relishing in the campiness of this particular Doctor's persona, and, at least for me, in the curiosity of journalist Sarah Jane. Next to Bob Woodward and his cohorts, I'm convinced Sarah Jane influenced my initial career choice. Problem was, in my world no newsrooms were offering time-travel as a perk. Two years ago in Cardiff Bay, John and I ran into Elizabeth Sladen (aka Sarah Jane). I mumbled incoherently when John introduced us (let me add here that I behaved in a similar fashion the first time I met David Tennant only with more gushing and giggling on my part).
G/O Media may get a commission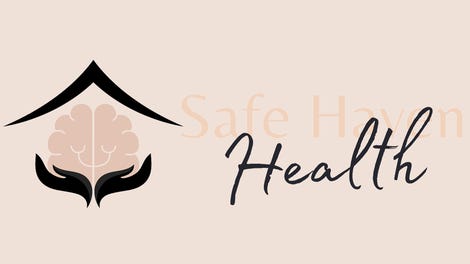 Addiction counseling
Safe Haven Health
Despite my advancing age during this incarnation (19ish), I remained skittish of Daleks and John continued to be terribly traumatized from his incident with the Autons in Glasgow. Although my family settled into our new lives in the US fairly smoothly, those Sunday nights held a certain nostalgia for John and me. We could almost taste the Doctor's jelly babies.
When the Doctor was in his fifth regeneration, well, honestly, I couldn't take him seriously as a Time Lord. This Doctor reminded me far too much of Dorothy Sayer's foppish detective Lord Peter Wimsey. Plus around this time I was watching reruns of All Creatures Great and Small and all I could see in this Doctor was Tristan Farnon – adorable vet. I expected that at any moment he'd do a flea and tic check on K-9. This Doctor's companion was Tegan, an "airline hostess" (it was the 80s), and later Peri, short for Perpugilliam (the writers had to be on drugs) who I seem to recall spent a lot of time dressed in shorts the width of a valance and skin-tight leotards. As young Americans, John and I loved that Peri was the Doctor's first American companion – and she would remain the only American companion until the entire series regenerated in 2005 and Captain Jack Harkness (a.k.a. my baby brother) and his Chula ship landed on the Whovian landscape.
During much of the fifth Doctor's exploits, I was in graduate school at Northern Illinois University studying the history of the novel, the Covenanters, John Milton and the Protestant Revolution. John was finishing high school, performing in amateur productions and high school musicals and reveling in the exploits of the Carringtons on Dynasty. The Doctor receded in our shifting universes, but John and I were known, on occasion, to begin phone conversations to each other humming the trademark electronic melody: "Bungalung, bungalung, woo hoo!"
During the Doctor's sixth through eighth regenerations I got married, got tenure, and had children; therefore, I've very little memory of my own activities – never mind knowing the defining moments of those particular Doctors or their trusty companions. I did, however, continue to nurse a deep dread of Daleks. In fact, I remember waking up in a cold sweat one night when my son's Darth Vader toy started rasping from under his blankets. I was convinced I was about to be exterminated.
"Kill Davros!" I shrieked at my husband before I'd let him back into bed.
Despite John's dabbling in the Lucas universe in the 70s and 80s and my developing passion for Mulder and his X-Files, John and I remained steadfast fans of the Doctor. It was during these final regenerations of the classic Doctor that John walked into a theater in London's West End for an open audition for a revival of the Cole Porter's Anything Goes and walked out with one of the lead roles. He went on to star in Andrew Lloyd Weber and Cameron Mackintosh's biggest musicals, sang Sondheim at The Kennedy Center, played Broadway with Carol Burnett, performed in a number of TV shows both in the UK and the US, and released a variety of CDs. Although his star was rising in the celebrity firmament, he still quickened his pace whenever he walked past mannequins in a department store window.
The Doctor's ninth manifestation may have been a short-lived one, but it dramatically altered our sibling universe when, nine episodes into the season, Captain Jack conned his way onto the TARDIS and into the hearts of fans everywhere. This Doctor's significant companion was Rose Tyler, and, although his persona was more brooding than playful, his regeneration kick-started the franchise anew and sent Who fans like me into our Dalek lunch boxes, or to the back of our basements in search of our sonic screwdriver pens and wind-up K-9s (one sits on my desk to this day).
As wonderful as it was to have the Doctor active in our universe again, this incarnation was traumatic on a personal level. To my complete horror in the final episode of the series, "The Parting of the Ways," the Daleks back my baby brother into a corner and kill him. Bam! Just like that. I was gobsmacked. I stared at my husband for a beat, paused the television, leapt from the couch, and grabbed for the phone. Within minutes of seeing my childhood fear realized and my unshakable paranoia vindicated, I tracked John down in London and interrogated him fully. What's your middle name? Mum's maiden name? My middle name? I had to be sure there was no permanent damage.
Given our shared history with the Doctor, I reveled in John's stories about life in the TARDIS (of course it's real). In fact, when John first read the script that intimated Captain Jack was the Face of Boe, he immediately called Russell T Davies to make sure he'd read correctly. Then, disregarding the time difference between the UK and the US, he called me. It was 4 a.m., and you don't want to know what my husband said before I could get back into bed.
"Kill Davros!" pales in comparison.
John had to keep this delicious detail a secret, but he was bursting with Whovian geekiness and he knew even if the Sontarans tortured me, the secret would be safe. John also knew no one else in the family would appreciate the sheer enormity and the utter brilliance of Russell's story arc. This cool revelation about Captain Jack notwithstanding, it's actually the single line mantra from Jack's debut episode that still sends John and I into a laughing jag.
At the groom's dinner the night before my wedding, John managed to convince the bartender that he and my soon-to-be-brother-in-law were indeed old enough to taste a martini or two (they were not). Minutes before we were to be seated for dinner, I discovered John and soon-to-be-brother-in-law giggling like idiots at the bar. Naturally, I reamed John out in the classic manner of Big Sisters everywhere. He listened stoically, and then, as I marched away, he yelled across the bar in broad Glaswegian, "Carole, you're not my mother!"
"Are you my Mummy?"
Respond loudly and in Scottish please: "No, Carole! You're not my mother!"
In the Doctor's tenth regeneration his companions were Rose Tyler, Martha Jones and Donna Noble – a mature companion with sass and sarcasm who reminded me of my own female friends. During this Doctor's tenure, Captain Jack was living and dying (and dying again) at Torchwood, the Daleks stopped off in Manhattan (yikes!) before battling for universal supremacy (again), and, in one of my favorite episodes of all time, the Doctor battled his wits with the Bard in "The Shakespeare Code." This Doctor's regeneration saw my children celebrate graduation and birthday milestones, John and his long-time partner, Scott, celebrate their civil union, and – at the height of this Doctor's escapades – after all these years I finally set foot on the TARDIS.
John and I were collaborating on his autobiography, Anything Goes, and I was shadowing him on the Torchwood set for six weeks. On my first day, John decided to give me a personal tour of the set, which is spread across an industrial complex in Cardiff. The Torchwood Hub shares the same warehouse space as the interior set for the TARDIS. This means to get to the Hub, John and I had to walk directly in front of this hallowed space.
Up to this point in my tour, John had been the consummate professional and polite baby brother. He introduced me to the Torchwood cast and crew, pointed out where to find lunch or dinner and how important it was to get to the food before Gareth David-Lloyd, and then he escorted me to a building at the rear of the complex. Inside, it was full of the flotsam and jetsam of years of scary monsters and fabulous aliens.
"Wait here a minute," John said, disappearing behind a heavy black safety curtain.
I waited and waited and when I began to worry that baby brother had left me there so he could beat me and Gareth to the food wagon, I yanked aside the black curtain.
A full size Dalek charged at me. "Exterminate her! Exterminate her!"
My heart went into tachycardia. I think I may have peed my pants.
John leapt out from behind the Dalek, laughing hysterically and chanting, "Payback!"
Later on our way to the Hub, John and I stepped up on to the TARDIS. Its circular console loomed in front of us, the marks of generations visible all over its detailed surface. I reverently touched a few of the controls. I may have giggled.
"We're ready for you, John," called one of the Torchwood assistants.
John and I stared at each other for a couple of beats as if our childhood, our own evolving companionship, was displayed in front of us. Then we high-fived each other and burst into a resounding chorus of "Bungalung, bungalung, woo hoo!"
This essay is an excerpt from Chicks Dig Time Lords, ed. Lynne M. Thomas and Tara O'Shea, published by Mad Norwegian Press. Get it here.
Carole E. Barrowman is an English professor at Alverno College in Milwaukee, Wisconsin, where she teaches courses on film, writing, and the art of the mystery. She often contributes to The Milwaukee Journal Sentinel and The Minneapolis Star Tribune. She and her brother John co-wrote his autobiography Anything Goes and the comic strip "Captain Jack and the Selkie" (Torchwood Magazine #14). John and Carole have also released a follow-up to Anything Goes called I Am What I Am, published by Michael O'Mara Books Ltd.