Regardless what you think about the future of phones or wearables or cars, there is one thing nearly everyone can agree on: We will need more batteries. And for that, we'll need more lithium. One startup has its eyes on a new source of lithium: the wastewater from geothermal power plants.
The curious and clever idea behind Simbol Materials, a six-year-old company based in southern California, involves a symbiosis with geothermal power plants. Ten or so plants in the Imperial Valley already pump up hot, salty brine that is used to make steam to generate electricity. Usually, the still-warm brine—lithium and all—is pumped back underground as wastewater.
Simbol Materials diverts that warm brine and passes it through membranes and filters to extract the lithium. Gigaom's Katie Fehrenbacher recently visited the maze of pipes and tanks that make up Simbol's pilot plant, which already has a few hundred tons of lithium to its name. If the process can be efficiently scaled up—and Simbol definitely has plans for a commercial-scale facility—it has some advantages over current lithium mining processes.
Most of the world's lithium production is in Argentina and Chile, where brine is extracted from underground and slowly concentrated in the hot sun. The whole process is slow. And for a startup, the costs of building a set of underground pipes to extract brine and deal with leftover waste are formidable. Simbol doesn't have to worry about either because it piggybacks on the existing infrastructure of geothermal plants.
And it's a good time to be a lithium producer. With Tesla building its gigafactory for car batteries, demand for lithium will surely go up. Back when Tesla was deciding among several states as the site for its gigafactory, Simbol was bandied about as a potential plus for California. Ultimately, they went with Nevada, which offered a set of huge tax breaks and is also home to the U.S.'s only commercially active lithium mine.
G/O Media may get a commission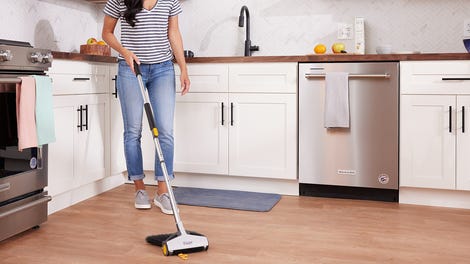 BOGO 50% Off
Flippr - BOGO 50% Off
That may change. The future of batteries—the future of electronics, really—is all tied up in these remote lithium mines in the middle of nowhere. [Gigaom]
Top image via Simbol. EnergySource's Featherstone geothermal plant, whose brine is being used by Simbol Materials.