This has been the year of "drill, baby, drill" and record renewable energy numbers, science denial and increasingly dire warnings, insane wildfires and unfathomable deluges. Competing narratives are nothing new, but it increasingly feels like an existential struggle centered on climate change is underway, with powerful forces tugging in both directions. Those forces include a desire to look backwards, exemplified by the Trump administration's climate science denial and pro-fossil fuel policies, versus a growing array of stakeholders looking toward a future economy that runs on clean energy.

Looking ahead to 2018, those competing forces will only pull harder at each other. Below are the biggest, most important battles in climate and energy we'll be watching next year.
Federal climate inertia versus...everyone else
When the Trump administration took the wheel on Jan. 20, it did so with an intent to steer the U.S. onto a new climate course. Namely, a course where we do absolutely nothing to address climate change. There's no reason to think that the assault on climate action won't continue in 2018.
Agencies have removed climate change references or entire sections from their websites and tilted pro-fossil fuels. Scientists, meanwhile, have been barred from going to meetings to talk about their research. Trump has announced his intent to leave the Paris Agreement, the world's main climate agreement. The only hope of federal support for climate change is its economic and national security implications, both niches that agency scientists could carve out under Trump (though the administration just dropped it as a national security threat so...).

But you don't have to be totally despondent. Look no further than We Are Still In, a conglomeration of 2,500 businesses, universities and state and local governments representing $6.2 trillion of the U.S. economy, that's committed to meeting the Paris Agreement goals. A compact of 15 red and blue states have separately agreed to do the same. Or you can look across the pond to France, which just funded 13 U.S.-based researchers to come advance the state of climate science. The Trump administration has a tendency to suck the oxygen out of the room, but it's far from the only game in town.
G/O Media may get a commission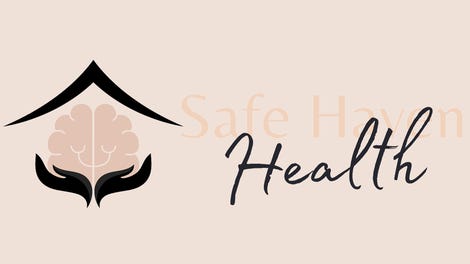 Addiction counseling
Safe Haven Health
Legal environmental battles everywhere
The Trump administration has pursued some legally dubious strategies, to say the least, as part of the coordinated effort to roll back climate and environmental regulations. An evolving array of legal challenges will keep the administration in court defending its choices. Kids are suing the federal (and state) government. Environmental groups and tribes are suing the federal government. The outdoors industry is suing the federal government. State attorney generals are suing the federal government over the Environmental Protection Agency's foot dragging.

The outcome of those lawsuits will determine just how much the Trump administration is able to abdicate its responsibilities to protect public land and institute climate policy.

Scientists getting more political

Science—particularly climate science—could get a bigger billing in the 2018 midterm elections that it has in years past. Of course, that's not saying much, given last year's presidential election didn't feature a single debate question about climate change. But bear with me.

First, there are scientists on the ballot. 314 Action has endorsed nearly a dozen scientists and science defenders running for office in 2018, including Joseph Kopser, who is running for infamous climate denier Rep. Lamar Smith's (R-TX) soon-to-be-vacant seat. Other scientists not endorsed by 314Action are also running for office, like vulcanologist Jess Phoenix, who hopes to be the Democratic nominee to challenge Rep. Steve Knight (R-CA).

On the civil society side, the March for Science may have fizzled, but scientists have found other avenues to #resist. Groups like 500 Women Scientists have kept building momentum to keep the science community engaged to advocate for science-based policy, funding for research, and inclusivity.

Even if we don't get any new scientists in Congress, it's clear that a moment of more politically-active scientists has arrived.
The ongoing renewable energy boom
There's a lot of momentum for renewable energy right now. Regulators in Mexico just auctioned off the cheapest solar project on the planet. Record amounts of money are pouring into renewables around the world. Tar sands-rich Alberta just had a huge wind energy auction. Hell, even the U.S. tax bill looks likely to preserve wind and solar tax credits.

There is a major shift to renewables underway, and it's unlikely to slowdown (unless the U.S. starts a solar trade war with China) as the economics tilt further in their favor. The only question is if the renewable boom can speed up fast enough to stave off the worst impacts of climate change.
Adapting to weather disasters
This has been a shit year for weather. Wildfires from California to Portugal, hurricanes from Puerto Rico to Ireland, and heat waves everywhere. Oh, and don't look now, but Southern California is currently on fire has had an extremely dry start to its wet season, raising the specter of a return to drought just a year after one of the worst droughts in state history.

Climate change is already making disasters like these worse and more common, and we need to be even more prepared for them in the future. The lessons of 2017's hurricane season show that we still have a long way to go, particularly when it comes to helping the most vulnerable communities. Puerto Rico and the U.S. Virgin Islands are still struggling through the worst blackout in U.S. history, recounting its death toll, and struggling to get an appropriate aid package from Congress. How Congress treats those communities as well as communities in Texas and Florida who suffered severely will tell us a lot about the federal government's priorities for resiliency.

Sussing out the finer details of how the Earth will burn
Climate science has come a long way since the greenhouse effect was first chronicled more than a century ago. And while it's safe to say the science that carbon dioxide is causing out planet to warm to uncomfortable levels is settled, there are a host of interesting research questions still out there.
Scientists' ability to attribute individual extreme weather events to climate change (or not) continues to grow. They're now able to do attribution in near-real time. That's not just a cool science thing. It builds the case that our weather is changing and we need to do something. For poor countries, it also gives them more ammo to argue for aid from wealthy countries that are largely responsible for climate change.
We'll also be keeping an eye on Arctic research. It's the fastest changing region on Earth, and we could be watching it completely flip into a new state. That rapid destabilization has geopolitical and climate consequences.

Finally, we'll be looking out for knock-on climate impacts. Migration, economic losses, conflict. These all have a climate component, and more and more research is focused on teasing the relationships out and modeling what we can expect in the future. This type of research shows that climate change isn't an abstract environmental problem. It's one that affects us all and has profound consequences for what our future communities look like.
Planet-hacking gets real
It's the climate topic that was taboo a few years ago, but is now going increasingly mainstream. Geoengineering involves sucking carbon out of the air or reflecting sunlight back into space, both done in the service of cooling the planet down.
Scientists and policymakers have argued for years we shouldn't think too much about geoengineering, because it could cause the world to drag its feet on reining in carbon emissions. Well guess what. The world is dragging its feet anyways.
As that's become more apparent, geoengineering has slowly crept into the conversation, and will only move closer to the center in 2018. And in some ways, it may be a healthy conversation. We need to know what geoengineering would do to our weather (it's probably not Geostorm-level bad, but still...), how we govern doing it, what public attitudes and support look like, and if it would even really be feasible. As for sucking carbon dioxide out of the air, well, it's going to to have to happen to keep warming to safe levels. But thescience has a long way to go before carbon capture is an actual climate solution.