It may not include everything on environmentalists' wish lists, but a $1.3 trillion spending bill just released by Congress spares climate and energy research programs that President Donald Trump envisioned gutting.

As another government shutdown looms, Republicans and Democrats are rushing to push through a massive appropriations bill for the 2018 fiscal year that contains a lot of compromises. Tentatively, those include many victories for environmental spending. The bill rejects proposed cuts to the Department of Energy, the National Oceanic Atmospheric Administration, NASA, and other science agencies which would have, among other things, eviscerated clean energy research programs and shuttered several Earth-monitoring satellites. It also spares the Environmental Protection Agency's budget, although fingerprints of the Trump administration's sweeping deregulatory agenda are still evidenced.
"It is reassuring that Congress rejected the White House's proposed cuts to the EPA and other science agencies," Union of Concerned Scientists President Ken Kimmell said in a statement. "Congress realizes that the American public values clean air and water, and that the National Weather Service needs tools, like satellite programs, to provide the weather forecasts that the public relies on every day."
The bill includes across the board spending bumps for many DOE research programs, including an $868 million (16 percent) boost to the Office of Science's budget, which Trump had proposed cutting by about 15 percent. The Office of Energy Efficiency and Renewable Energy will see a $200 million spending boost, rebuffing the White House's effort to slash its funding by more than half. And the Advanced Research Projects Agency-Energy (ARPA-E), which funds high-risk energy projects from zero-emissions refrigerators to advanced wind turbines, gets a $47 million bump. Trump wanted to zero out the popular program.

Other agencies avoided draconian cuts to climate and environmental programs, too. NASA's Earth Sciences budget stays flat in the new bill, which is probably the best we could have hoped for in an era where scientists have publicly voiced fears of the division's elimination. Spending at NOAA will increase by about $230 million and funding for climate research will remain flat, reports Science News. Climate research centers at the U.S. Geological Survey also avoided massive cuts according to Science, and the agency will see a slight spending increase overall.
G/O Media may get a commission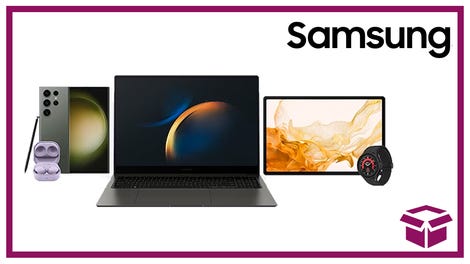 24 hour deals
Discover Samsung - Daily Deal
Perhaps most noteworthy to those who've been following environmental policy over the last year, the EPA still has a budget! Trump had proposed shrinking the agency's bank account from $8.1 billion to about $6 billion annually, an idea Congress flat-out rejected. The EPA budget will remain level and the Superfund program, which Administrator Scott Pruitt has made basically his only priority, will see a slight spending increase, despite the fact that the White House had initially envisioned a massive, $327 million cut to that program, too.

That doesn't mean the bill is an environmentalist's dream, though. According to a committee summary, EPA regulatory programs will be shrunk by $23.5 million, reflecting "the Administration's goal to rein in outdated, unnecessary and potentially harmful regulations." The spending bill also includes a rider that'll continue to prohibit regulation of lead levels in ammunition and fishing tackle, another exempting livestock producers from greenhouse gas regulations, and another instructing the EPA and other agencies to continue considering biomass emissions carbon neutral.
Which...not really. While in theory it may be possible for woody biomass to offer a lower carbon alternative to fossil fuels, that makes a lot of assumptions about policy implementation that often aren't borne out in the real world.
Kassie Siegel, director of the Center for Biological Diversity's Climate Law Institute, called these sorts of riders "sneaky attacks that promote false solutions."
"For example, by enshrining the entirely bogus premise that biomass energy is carbon-neutral, the bill promotes clear-cutting our forests to burn wood for energy," Siegel told Earther in an email. "The provision blocking the mandatory reporting of emissions of the super-pollutant methane, from big agriculture facilities like CAFOs, is another special favor to polluters."
Yogin Kothari, Senior Washington Representative for the Union of Concerned Scientists, said that overall, he was pleased more such riders didn't make it into the final text.
"One of the reasons it took so long for this bill to come together [is] you saw a lot of lawmakers try to push for these anti-science poison pill riders," he said, adding that the budgetary process started with "hundreds" of them, and most were ultimately rejected by Congress thanks in part to strong advocacy within the scientific community.
"It showed what happens when the scientific community and champions of science advocate for these programs," Kothari said. "I think it was clear that Congress listened and heard their message, and I think that makes a big difference."
This post has been updated with comments from Kassie Siegel.