Data. It's a powerful tool that helps us battle climate change or keep companies sustainable. But there's so much data, and it's hard to corral, index, and understand. However, one company wants to give Earth a "planetary nervous system" to help out companies and policy makers make faster, more informed decisions that'll be beneficial for the blue marble we call home.
It's a cloud-based service called Planet OS, and its goal is to index the world. See, humans gather a lot of great data, with sensors like buoys, satellites, drones, robots, or research ships. This data includes everything from seismic activity to weather patterns. A lot of times, this information is delivered to engineers and scientists via external hard drives, FTP, or email, and can be duplicated and hard to gather and parse.
But this Bay Area-based company gives execs and data scientists an interface that visualizes and analyzes all relevant, real-time, baseline environmental data (both commercial and public) in one place. It's great, when compared to the alternatives: Creating a custom, in-house software for companies to gather data themselves, or buy a database that goes out-of-date quickly once new generations of sensors are produced.
The company's users include names like Chevon, BP, and Premier Oil. They help them corral data, find broken sensors in real time, and more, providing environmental data 80% faster.
G/O Media may get a commission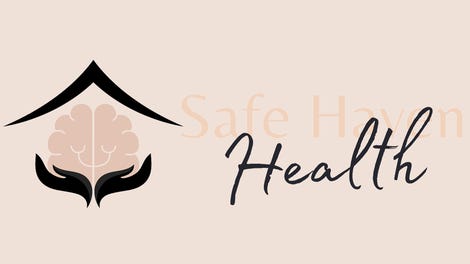 Addiction counseling
Safe Haven Health
The company is one of 14 innovators the United Nations picked to help address the 17 Sustainable Development Goals by 2030. Planet OS presented to 250 senior policy makers and tech execs from around the world at United Nations Headquarters in New York last month.

Planet OS is California-based but was founded by a team of Estonian engineers. (When I interviewed Megan Smith, CTO of the United States, she mentioned that America has a lot to learn from Estonia, a country known for its "e-government" that allows citizens to instantly pay taxes, vote, fetch medical prescriptions through a single website.)
"Imagine all planet Earth data interconnected and available to the creativity of the best minds of our time, from researchers to software developers," Planet OS said in a press release announcing its UN presentation.
The goal is to help encourage the planet's big wigs make better decisions in agriculture, energy production, or manufacturing, since they'll have easier access to easier-to-understand data. Data's powerful, but only if you know what to do with it.
---
This story is part of a special series about the United Nations' plans to solve global issues using emerging technology. Read more about it here.
Contact the author at bryan@gizmodo.com, or follow him on Twitter.