The bitcoin service provider Coinbase is set to make history later today: it's going to launch the first licensed U.S. exchange for the currency, approved in 24 jurisdictions around the country.
Until now, Coinbase has acted as a brokerage for bitcoin users. Now, just like any currency exchange, it will provide a place for both individuals and institutions to trade bitcoin and monitor its real-time pricing—only with greater security than in the past.
It's perhaps not surprising that Coinbase has managed to gain approval in 24 jurisdictions, including California and New York—because it's not some kind of hungry young start-up made up of pale-faced hackers. No, it's an organization made up those other pale-faced nerds: bankers and venture-capitalists.
Indeed, Coinabase is backed by $106 million from the New York Stock Exchange and various financial service institutions. This is serious. Still, it did take the young team—Chief Executive Brian Armstrong, is 32 and Fred Ehrsam, a co-founder, just 26—five months to win licenses from state financial regulators.
Now it has, the plan is for Coinbase to take a 0.25 percent slice of most transactions that happen through the exchange (though it won't take any fees for the first two months of operation). It will only trade with account holders in states where it has approval, but over time the organization plans to expand across the U.S. and into other countries, too.
G/O Media may get a commission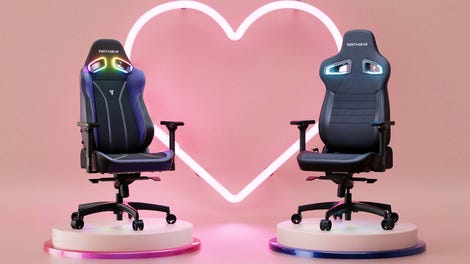 Up to $150 off
Vertagear Gaming Chairs
The main benefit of the exchange is one of legitimacy. Bitcoin isn't backed by a central government and is traded over virtual exchanges, usually overseas. The new U.S. exchange will be seen by many as a kind of comforting assurance that their money won't disappear in another Mt. Gox.. Campbell R. Harvey, a Duke University finance professor, explained why to the Wall Street Journal:
"To have an organized exchange that has the backing of thoughtful venture capitalists and investors addresses one of the main problems with bitcoin: its extreme volatility. Bitcoin has been sorely in need of something like this."
Whether the currency's volatility will change remains to be seen. But at least there will be a sense of security in transactions now that Coinbase is working as a licensed exchange. [WSJ]