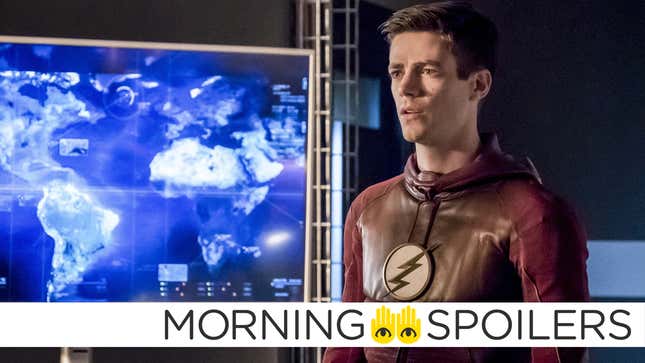 And Grant Gustin teases how Barry's time in the speedforce has changed him. James Cameron has a progress update on his plans for Terminator. The J.R.R. Tolkien biopic might have found its star. Plus, David Leitch on what Josh Brolin brings to Deadpool 2 and even more teasers for Rick & Morty's return. Behold, Spoilers!

The Boogeyman's Sophie Thatcher Reveals What Draws Her to Dark Characters | io9 Interview

Terminator
James Cameron stated to News.com.au he's currently negotiating a brand-new Terminator trilogy that will "reinvent" the franchise.
So I am in discussions with David Ellison, who is the current rights holder globally for the Terminator franchise and the rights in the US market revert to me under US copyright law in a year and a half, so he and I are talking about what we can do. Right now we are leaning toward doing a three-film arc and reinventing it.


---
Super-Intelligence
New Line has purchased a script from Steve Mallory for a buddy comedy set in a post-singularity world, the hypothetical event where civilization becomes vastly, incomprehensibly advanced after the development of superintelligent AI. Melissa McCarthy and Ben Falcone will produce, according to Variety.
---
Spawn
Speaking with Comic Book, Todd MacFarlane compared Spawn to the shark in Jaws, and the film's lead, Twitch, to Sheriff Martin Brody.
There's two big roles in the script. There's obviously sort of Spawn himself, although in a weird way it's not the biggest role, and then there's the cop. The cop is this character Twitch who's been there since issue #1. Twitch is the role in this one, and I sort of refer to him as my sheriff Brody, who is the sheriff in the Jaws movie. Although it was called Jaws, Jaws didn't really talk a lot in his movie, right? He just kind of showed up at the opportune time to make the movie worthwhile.

It was sheriff Brody, the humans talking, chasing the fantastical thing that sort of made the movie, and to me, there's that element. Everything else is normal in this story other than the shadow moves, and at times even when it moves, the cop just sort of thinks he's losing his mind so he doesn't even trust that the shadow's moving. If you're a bad guy, then this thing is going to come and it's going to get you.
---
Tolkien
Variety reports that Nicholas Hault is in talks to star as J.R.R. Tolkien in a biopic on the writer's life from Finnish director Dome Karukoski.
---
Black Panther
Andy Serkis explained the origin of his sonic disrupter prosthesis to Comic Book.
So Ulysses Klaue in Age of Ultron gets his arm severed, and he's incredibly bitter about that. But that doesn't stop him: he goes back, and he's retrieved an old mining tool, which he's turned into this sonic disruptor – and yeah, he gets to play with it. And that's such fun [laughs]."
---
Hellboy: Rise of the Blood Queen
David Harbour told THR that Hellboy is "such a hero for America that we live in today."
---
The Emoji Movie
Screen Rant sat down with Patrick Stewart to talk shit, literally:
I thought it was a very insightful and bold decision to make Poop the character that he is. Kind of charming, a little bit fay – you know the term, fay.
---
Dark Tower
Flickering Myth has a couple new illustrated posters.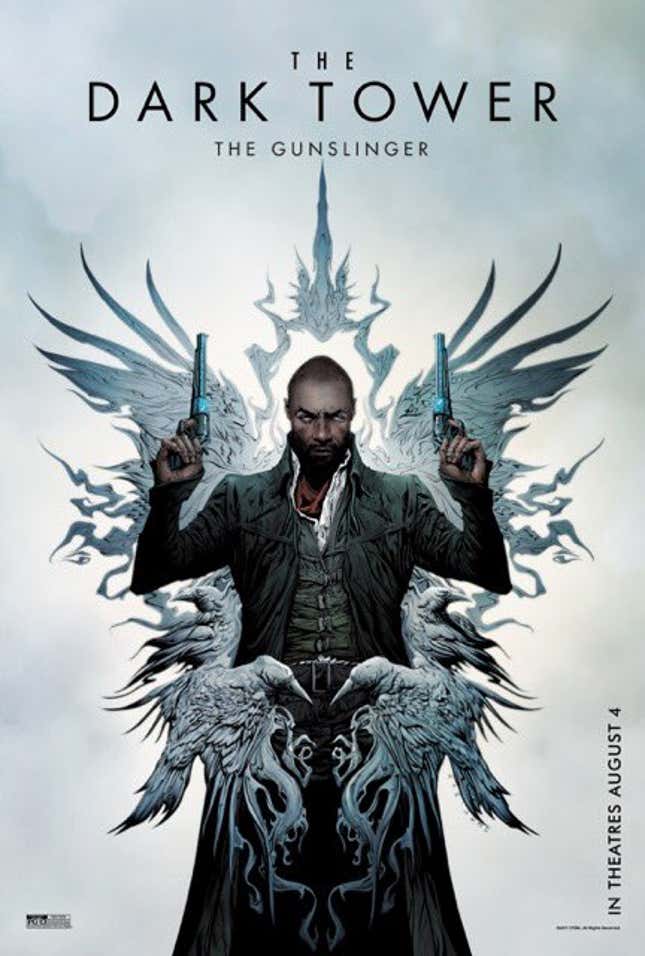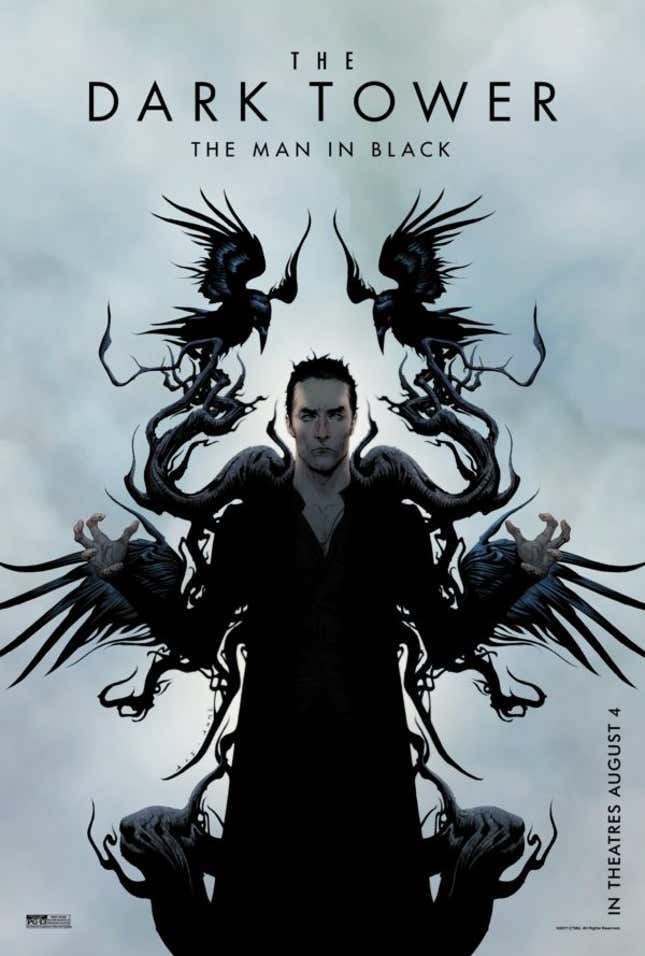 ---
Deadpool 2
Director David Leitch spoke to Collider about his original pitch and casting Josh Brolin as Cable.
I always wanted a great actor to come to the table for Cable and I wanted somebody who could embody the character. Josh is obviously a prolific actor, and genuinely in his roles, he finds a humanity to every character he plays, even when he's playing some things that might be seen as caricatures, he finds a humanity. So I was super excited that we landed him. I know there were a lot of names in the mix, and great people that could have landed this too, but I am 100% grateful we ended up with him. He is the embodiment of [Cable] and the energy between him and Ryan is amazing. We're having so much fun making this movie.
---
The Flash
Entertainment Weekly reports that Tom Felton will not be returning as a series regular for the show's fourth season, and has actually yet to book a return to the show at all. While nothing's confirmed yet, it could mean latest Team Flash recruit Julian might be making an exit from the show altogether, unless he returns for a later arc in the season.
In related news, Grant Gustin told Comic Book that Barry will be a bit haunted from the six months he spent running inside the Speed Force between the end of season 3 and the start of season 4:
We're not necessarily going to see Barry's experience in the Speed Force. We'll see kind of the effects that the Speed Force has had on Barry, and he's been in there six months real-time. I suspect the Speed Force is kind of nonlinear with time, so Barry has experienced his entire life from start to end infinity times over since he's been in there.

He's going to have kind of an awakening when he comes out. He's going to have some knowledge that he probably doesn't even quite understand yet. He'll also be little scrambled; He won't really be himself the first time we see him.
---
Titans
Newsarama reports that Bryce Edward Hill has joined the writing staff of the live-action Teen Titans television series.
---
Rick & Morty
Here's a mostly irreverent interview with writer Mike McMahon conducted by series creator Justin Roiland.
Finally, here's another promo for episode 2 of the long-awaited third season, the Mad Max homage "Rickmancing the Stone".

---
Banner art by Jim Cooke.