This weekend, one of the producers of Ghostbusters declared the franchise would be "endless." But there's a long way to go before Sony decides to make an official Ghostbusters Cinematic Universe.
Certainly the hope is that the new movie will spawn sequels, and there's also been an announcement of a new Ghostbusters cartoon in the future. In preparation, co-creator Ivan Reitman has even set up a company called Ghost Corps at Sony Pictures in Los Angeles, where the world of Ghostbusters is being controlled.
Speaking with Reitman last week, however, he explained much of what Ghost Corps will do with Ghostbusters up is in the air. For example, whether or not all of the potential properties will even share a universe is a decision that has not yet been made.
"We haven't absolutely decided," Reitman told io9. "I do think some kind of continuity and some kind of relationship should be created, and we're working on that."
Reitman said we'd know more about the future of Ghostbusters soon. "We wanted to get the movie out first, and then we have a number of things that are in the works already," he said.
G/O Media may get a commission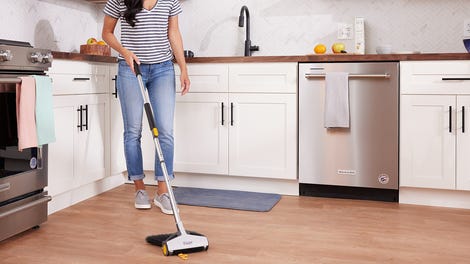 BOGO 50% Off
Flippr - BOGO 50% Off
What exactly is in the works, though, are currently nothing but rumors and speculation. Various stories popped up over the past few years suggesting Reitman and Ghost Corps were working an "all-guys Ghostbusters," one starring Chris Pratt and Channing Tatum, and more.
"The Pratt and Tatum stuff is all bullshit," said Reitman. "That was never real. I never met with them. I know Chris Pratt from way back as an actor but I've never had that conversation with him. Never talked to either of those guys about the script. There was no script."
Reitman then explained how many of these rumors started.
When we made the Ghost Corps deal, [Sony] started just speaking to a number of writers to have them pitch different Ghostbusters ideas. It was around the time that Paul Feig came in with his idea. I think there was a writer hired who spoke to the press way too much. He'd done a thirty page treatment that was later abandoned, but I think [the Pratt Tatum thing] was meant to be this approach. And I think one of the managers of one of those guys had mentioned an interest in one day doing something like that. And I think that got blown up into this conspiracy that the studio didn't believe in the Paul Feig version. We were all in on the Paul Feig version. Although I think those guys would be great, it was never really contemplated.
Lots of things are being contemplated and, if Feig's film is a hit, we can expect lots more Ghostbusters in the future. Maybe even an "endless" amount. But how and what that is exactly, is still up in the air.
There are a few teases of what the future could hold in the new film though and, for Reitman and Feig's comments on those, check back Monday.