The days of sweet, free streams with your friend's boyfriend's HBO login may soon come to an end.

A report from Bloomberg on Wednesday claims a "crackdown" on password-sharing is coming thanks to cable TV providers losing billions of dollars to streaming freeloaders.

Leading the charge against password-sharing, Bloomberg reports, is Charter Communications CEO Tom Rutledge, who reportedly railed against password-sharing at a recent industry conference and, to illustrate the problem, has claimed that a single account was being used to play 30,000 simultaneous streams.
In an effort to reduce the number of stream squatters, Charter Communications is reportedly asking Viacom, which operates popular channels like Comedy Central and MTV, to reduce the number of allowed simultaneous streams and force more frequent logins for paid users, according to Bloomberg. (Viacom and Charter Communications both declined to our requests for comment.)
ESPN has already reduced the number of simultaneous streams from its app from 10 to five, and an ESPN executive vice president, Justin Connolly, told Bloomberg the company may further cut that number down to three. However, it remains unclear whether other companies will jump on Charter's anti-password-sharing movement. None of the other cable companies responded to our requests for comment on their potential plans. Amazon declined to comment, while Hulu's general stance is that the larger its audience, the better.
G/O Media may get a commission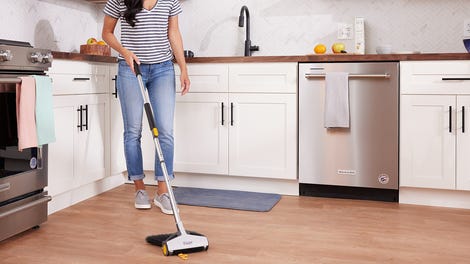 BOGO 50% Off
Flippr - BOGO 50% Off
Still, it's easy to understand why these companies would want to put an end to illicit password-sharing. As ESPN's Connolly described it, password-sharing is akin to "piracy," and he said that the public's indifference bolsters acceptance of the practice. An ESPN spokesperson told Gizmodo in an email that their stance on password-sharing "is not about penalizing users" but about "consumers understanding the value of content and that password-sharing and piracy hurts content creators and their ability to create it."
Just over 20 percent of streaming viewers ages 18 to 24, and 12 percent of adults overall, said they logged in to at least one streaming service using credentials owned by someone outside their household, according to a Reuters/Ipsos poll. According to Bloomberg, industry research firm Parks Associates found that one-third of internet users stream cable TV shows without paying for access, which, the firm estimates, costs cable companies $3.5 billion a year—a figure that could rise to nearly $10 billion over the next three years as more audiences move to streaming over traditional TV.

Efforts to reduced password-sharing—cutting the number of allowed simultaneous streams, as ESPN is doing, or forcing users to log in more often—could discourage account owners from liberally handing out their credentials at the risk of a more interrupted viewing experience. But who knows if that will have the intended effect.
It's also unclear how many people will choose to pay for cable TV service or streaming services if they're suddenly cut off from their free access.
"If they don't use [the service] within the terms of use, we're not happy," Netflix CFO David Wells said at a conference last September. "We could crack down on it, but you wouldn't suddenly turn them all into paid users."
This post has been updated to reflect responses to our requests for comment from Amazon, ESPN, and Hulu.