Sometimes at Comic-Con, you sit through panels you normally wouldn't, because you are waiting for something that happens later in the day. Friday afternoon, when 95% of the room was there for Star Wars: The Force Awakens, that panel was The 16th Annual Animation Show of Shows.
Hosted by Ron Diamond, who also brings this program around the country so people can watch it in theaters, the panel played to a captive audience of 6,500 people who laughed and cheered as they watched about eight animated shorts ranging from the Oscar-winner Feast, the World Premiere of Bill Plympton's latest called The Loneliest Stoplight (featuring Patton Oswalt) as well as some other great shorts.
And here were the three science fiction-themed animated films that blew our minds:
Marilyn Myller directed by Mikey Please
Marilyn Myller from Parabella on Vimeo.
As you can see above, this short starts one way—and then totally flips what you think you're watching, ultimately becoming about the nature of art and the integrity of the artist.
G/O Media may get a commission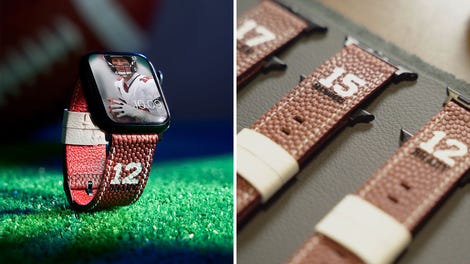 Official NFL PRODUCTS
Official NFL Apple Watch Bands
One Year, One Film, One Second a Day by The Brothers McLeod
365 - One Year, One Film, One Second a Day from The Brothers McLeod on Vimeo.
The title of this film film tells you everything you need to know. You literally never have any idea what could come next. Will it be sad, funny, weird, scary? It has it all. Just an awesome work of animation.
We Can't Live Without Cosmos by Konstantin Bronzit
This award-winning short proves that you don't need words to convey a multitude of emotions. The story of two would be astronauts competing to fulfill their life long dream of getting into space starts funny, and then takes you on a surprising, surreal, wonderful ride. Unfortunately, it doesn't appear the full film is officially online for this one.
And that's just a few of the films in the program, which was very different and really entertaining. For more on the Animation Show of Shows, visit the official website.