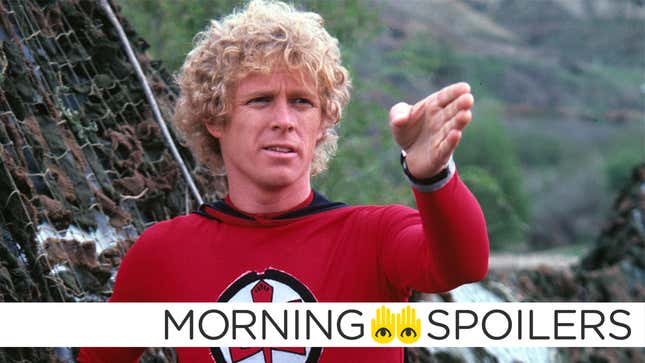 Stefan Kapičić teases some important moments for Colossus in Deadpool 2. Screenwriter Jason Fuchs talks about the comic books inspiring the Lobo movie. The Orville gets a new mystery crewmember. Plus, a look at the return of Timeless, some intriguing comics casting for Preacher, and more. Spoilers, away!

Taylor Lorenz Talks "Extremely Online"



Tesla
Ethan Hawke has been cast as Nikola Tesla in a new biopic from writer/director Michael Almereyda (Hamlet, Deadwood, Nadja). [Coming Soon]
---
Swamp Thing
Today in hypothetical superhero movies, Alex Garland stated he'd be interested in directing a Swamp Thing movie if given the opportunity during a recent Reddit AMA.
---
Spawn
On Instagram, Todd McFarlane revealed he is now auditioning actors for various roles in the Spawn remake.
---
Lobo
Speaking with LRM Online, Lobo screenwriter Jason Fuchs stated he hopes to capture the energy of Keith Giffen and Alan Grant's comics.
I think when you're working on comic book characters, especially ones that are near and dear to my heart, like Wonder Woman and Lobo are, you want to create something that's true to what the original text are. I think Wonder Woman really captures the feeling of — not only the original Moulton Marston comics, but the George Perez run in the late-'80s. It feels like reading those comics up on the big screen. So for something like Lobo, without saying too much about it, it'll feel, I imagine, quite different because the Lobo comic itself is quite different. What Keith Giffen and Alan Grant put together was something really unique, and hopefully, we'll capture some of that same spirit when we make the movie.
---
Deadpool 2
Speaking with Inverse, Stefan Kapičić revealed Colossus plays a major role in the film's narrative.
Colossus is one of the most important characters, besides Deadpool and Cable, and you will see why. Colossus is important for this story. People who love Colossus are going to be crazy. All these new characters, so many surprises in this trailer. This is just the beginning.
---
Incredibles 2
Coming Soon has the latest poster.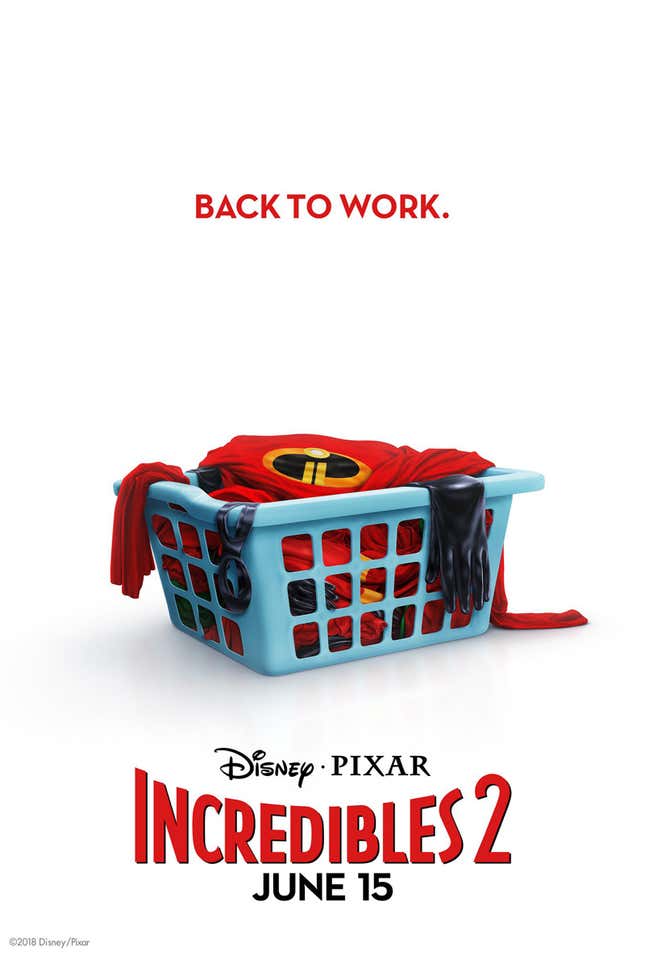 ---
I Kill Giants
Barbara is ready to hammer some monsters in the latest poster from Bloody-Disgusting.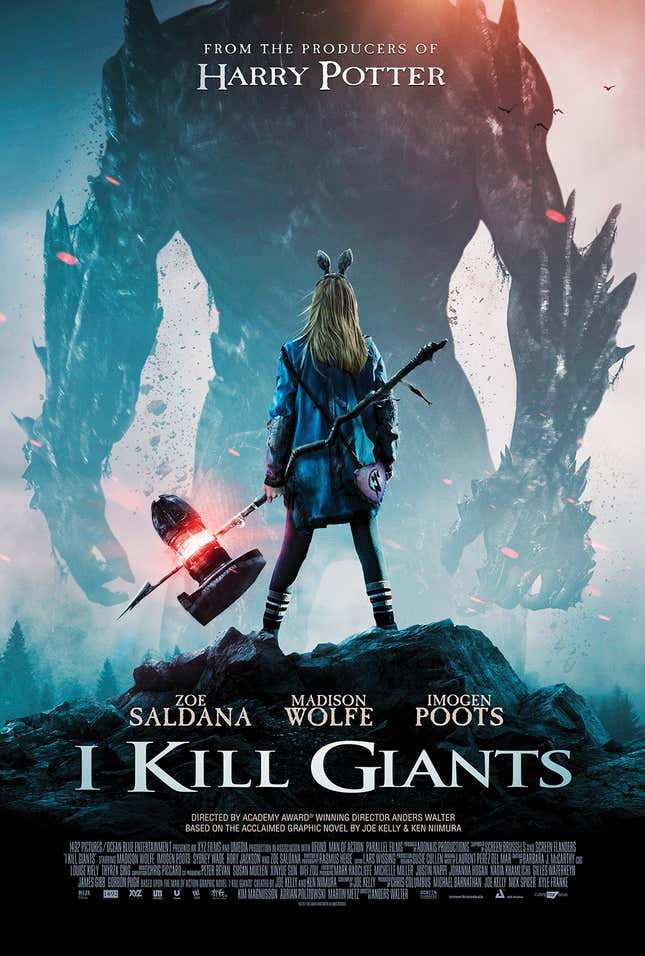 ---
Red Sparrow
The latest featurette invites you to meet Jennifer Lawrence's Russian super spy, Dominika.
---
A Quiet Place
A second full-length trailer for John Krasinki's A Quiet Place silently hit the web in the dead of night.
---


The Greatest American Hero
Hannah Simone has been cast as Meera, the Indian-American lead of ABC's The Greatest American Hero reboot. [TV Line]
---
The Orville
Deadline reports Jessica Szohr has joined the cast of The Orville's second season as a "new crew member," though no other details are currently available.
---
Preacher
Coming Soon reports the series has cast Jesse Custer's extended family of no-goodniks. Betty Buckley (Supergirl, Split) has joined as the ruthless Marie "Gran'ma" L'Angelle — described in a press release from AMC as "a spiritist with true powers, who can cast spells and even bring back the dead." Jeremy Childs (Nashville) will play her chief enforcer, Jody, while Colin Cunningham (Blood Drive, Falling Skies) will portray his sniveling sidekick, TC. Finally, Liz McGeever (Nashville) joins as Christina Custer, Jesse's long-suffering mother.
---
The Punisher
Spoiler TV reports filming on season two will begin February 26th and wrap on June 20th.
---
Timeless

TV Line has a gallery of images from the season two premiere, "The War to End All Wars." More at the link.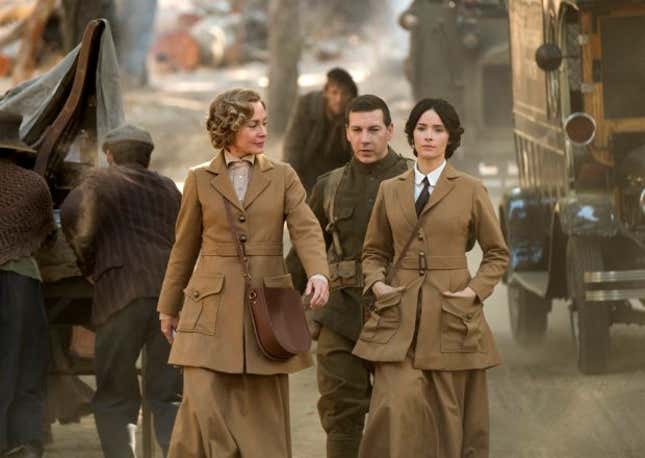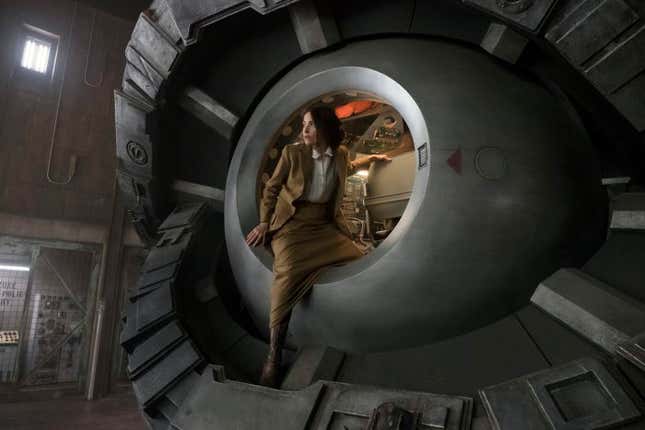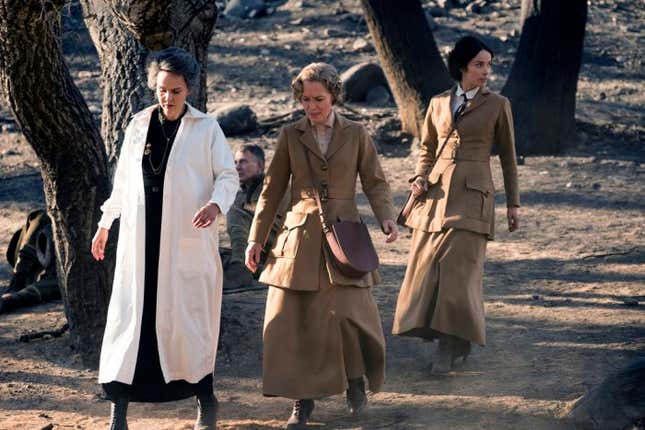 ---
Legends of Tomorrow
Finally, the Legends are stuck in a time loop while dressed like the Osmonds in the trailer for next week's episode, "Here I Go Again."
---
Banner art by Jim Cooke.