Most of us don't think much of the weather statements that meteorologists from the National Weather Service make every single day. Until there's a natural disaster, of course. But a forecast issued as Hurricane Katrina slammed into the Gulf states ten years ago today made history for its eloquence—and changed the way forecasts are written.
Deadly Mississippi Tornado Kills More Than 2 Dozen | Extreme Earth
Over at Slate, Eric Holthaus tells the story of Louisiana-based NWS meteorologist Robert Ricks, who was charged with warning millions of people about a frighteningly powerful storm moving quickly over the Gulf of Mexico. Katrina would end up being one of the costliest storms in US history—both in financial losses and lives lost.
Here's the eerily prescient description of what residents of New Orleans and the rest of the region were told to prepare for:
G/O Media may get a commission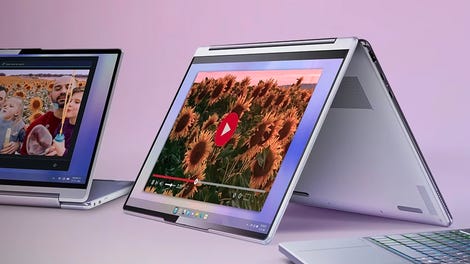 up to 70% off
Lenovo Spring Clearance
According to Holthaus, Ricks' urgent, descriptive forecast—a departure from the jargon-laced, almost robot-like language usually issued from the NWS—ended up changing the way that emergency weather statements were written:
Bold statements like Ricks' have been occasionally used—and officially encouraged—in recent years by the National Weather Service, as part of an effort to increase the effectiveness of sometimes bland government bulletins during true weather emergencies. Most notably, meteorologist Gary Szatkowski's "personal plea" during Hurricane Sandy's New York City-area landfall in 2012—which included gut-wrenching statements like "if you are still reluctant (to evacuate), think about your loved ones"—earned him hero status.
Did Ricks' statement work? While it didn't end up being completely accurate—it didn't predict the storm surge which ended up being more devastating than the winds—it achieved one very important goal. People who lived in the area remembered the forecast and said that the strong, clear language urged them to take the proper precautions:
It's an incredible reminder that the right words—issued largely over the radio and on some websites, in an age before social media was prevalent, and in a bland typewritten font, no less —can truly inspire people to take action. Ricks' thoughtful handling of this information likely saved hundreds, if not thousands of lives. A copy of the forecast is now in the Smithsonian.
[Slate]