At the end of the second season of Legion, things got grim. Maybe a little too grim, actually. According to the head of FX, things aren't going to lighten up any time soon.
Speaking today at the Television Critics' Association press tour, John Landgraf, the CEO of FX, the network on which Legion airs, said that leading the viewers slowly into darkness has always been the plan. The story, following David (Dan Stevens) as he learns to control and cope with his vast psychic powers, has always been about villains, not heroes.
"I think we always knew it was kind of a superhero Breaking Bad story," Landgraf said, as reported by Slash Film. "We always knew we were going to get to this moment in time. I'm excited because I've known all along this was the destination." 
He continued, saying, "It's not just that David Haller turned evil. It's that David Haller always struggled with his grip on reality because of the immense world spanning powers that he had and because of the fact that he'd been locked in a mental institution and he'd been left raised by a different family, the very fact that he had a parasite in his brain."
Viewers of the show up until this point will know that that grip on reality has been fluid during the series, which has used surreal narrative devices, interpretative dance, and a variety of other tricks to portray a slippery sense of what's real. That, along with the more and more dire moral stakes, are, according to Landgraf, sourced directly from the comics.

G/O Media may get a commission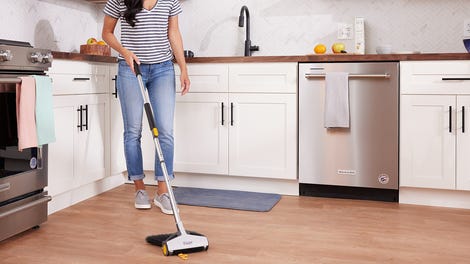 BOGO 50% Off
Flippr - BOGO 50% Off
"If you go back to the original conception of the show, all the way back to Legion, the character as created before Noah got his hands on Legion, he was a very dark character," Landgraf said. "He was not explicitly a hero within that universe. But I think that Noah's felt an enormous amount of compassion for that character and for his troubled and complicated backstory. He felt like he has a lot of compassion for people with mental illness and he wanted to tell a story about that."
As for the progress on season 3 in particular? According to Landgraf, creator Noah Hawley has four scripts written. "He hasn't shown them to me yet," Landgraf added.