Click to viewThe designers of The Incredible Hulk spent six months before the movie started shooting, just coming up with cool visions of the Hulk and all the environments they could show him smashing. Along the way, they created some cool sequences that never made it to film, including the Hulk smashing Times Square and Thailand. We talked to Incredible Hulk production designer Kirk Petruccelli, and he explained the creative process behind the biggest street brawl in history.
The latest Hulk movie involved 147 sets, double the usual number in a big film. That's because Incredible Hulk is a "road movie," with Bruce on the run through lots of different locations. Plus all of the sets had to have visual effects stuff, especially explosions, stuck through them. "We were shooting two or three sets a day," says Petruccelli.
Rio:
At the start of the film, Bruce is in Brazil, allowing for that huge chase across the rooftops of the favela (slum.) But it was almost Thailand instead. "We were thinking about, 'where would a person want to be an ant in an anthill,'" says Petruccelli. "[Director] Louis [Leterrier] came up with Thailand," and found a cool-looking picture of a Thai slum. But then Petruccelli went online and found a Rio slum that worked even better. "The images we found were just these unbelievable compressed anthills of humanity and that got everybody excited." That way, you got the shots of the soldiers chasing Edward Norton on foot and via helicopter across the rooftops, with the whole vista of the Favela behind him." I mentioned to Petruccelli that it reminded me of the shantytown chase from Jackie Chan's Police Story, and he said, "You find those once in a lifetime, those places are real."
G/O Media may get a commission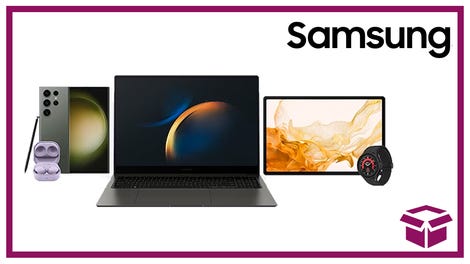 24 hour deals
Discover Samsung - Daily Deal
The only parts of the Rio storyline that weren't filmed in Rio were Bruce's apartment, and the area just outside it, plus the bottling plant. Petruccelli worked hard to match the look and feel of the real buildings in the Favela where they were shooting. And that bottling plant was an abandoned warehouse in Toronto. They hunted for a space where the Hulk could move around freely and yet lurk in the shadows. "There was lot of conveyor systems, glass, and machinery," says Petruccelli. "You put it into a slum, so you don't make it a very clean environment, you make it very archaic, of the streets, hot, sweaty, steamy."
Smashing
In general, a lot of the production design for The Incredible Hulk revolved around finding environments, and things, for the Hulk to smash — sort of the way a video game designer creates lots of objects for players to interact with. Petruccelli worked side by side with the creature designer, Kurt Williams, and his team to imagine how the Hulk would look in different environments. "It's all impact," he says. "This film is all about smash." They had to imagine everything the Hulk could crush, from objects to buildings. Plus how the Hulk would work for that romantic scene in the cave during the rainstorm.
Similarly, imagining the sequence where the army attacks the Hulk in a university quad, the designers thought about what sort of objects the Hulk could use as weapons, including statues, trees and whatever else he could get his hands on. Plus they had to plan out how/where military hardware would be able to move around the University of Toronto campus, where they shot.
Harlem:
None of the New York sequences were filmed in New York. Instead, a section of Yonge Street in Toronto was transformed into 152nd. street in Harlem, near the Apollo Theater. Both streets have a lot in common, including four lanes of traffic going both directions, small two-story or four-story structures. "Louis fell in love with Yonge St. because of the available light." Ed Norton and the design crew came up with a chase that went through Columbia and up into Harlem.
Petruccelli's team built "many backlots" to create an impression of the poor section of Harlem, which is super-gentrified now. "I wanted to take it back to the 70s," says Petruccelli. "We turned it into a mean streets Taxi Driver version of New York... a representation of what Harlem was rather than what it really is."
Originally, Leterrier wanted to have the giant confrontation between the Hulk and the Abomination in Times Square, but it would have been too difficult to film there or simulate it. "It's a massive undertaking," says Petruccelli. But Norton and Leterrier came up with a different spin on the story. "If you really want two mean-spirited brutalists, creatures fighting each other, the sheen of Times Square wasn't the right place to do it," Petruccelli adds. "Everything in this film was mpre about impact. I would rather see them throw themselves through brick and steel than glass and light structures. Having five foot concrete for them to go through makes it that much more impactful."
I mentioned that I Am Legend was able to film in Times Square, for the moving scenes where Will Smith walks through a destroyed and abandoned New York. "It's amazing that they were able to do that," Petruccelli says. But the Incredible Hulk shoot was looking for something different: "It's the world's biggest barfight in the world's toughest neighborhood between the world's toughest fighters, rather than a poetic version of what life would be like after the end of the world.
I asked about whether there's still a post-9/11 taboo on showing New York destroyed, now that Legend and Cloverfield have both trashed the city in different ways. "New York takes a beating in most films," says Petruccelli. "It's because it really is one of the greatest metropolises on the planet, it means so much to so many people. To have a rumble in Cleveland couldn't compare." And New York has a special significance in a Marvel movie: "At the heart of Marvel's history, most of the characters come out of New York."
Antarctica:
One of Petruccelli's favorite sequences didn't make it into the Hulk movie: the original opening sequence where Bruce Banner is in Antarctica, trying to kill himself, which "pushed the limits of storytelling... It was a really powerful moment, so much so that it was chosen not be a part of the film." Petruccelli was up in the helicopter during the shooting of the sweeping ice fields, the huge emptiness standing in contrast to the crowded scenes of Rio and New York. "Do I miss it?" Petruccelli says. "If the movie works, I don't miss it. [But] that was the shot I really really was excited about."
Incredible Hulk 2?
Petruccelli hasn't had any conversations yet about a sequel, but he's gung ho to work on any future Marvel projects. "When Hulk ended I raced right into a new project," (the comedy When In Rome.) As for the Marvel crew, "their edit schedule was so massive and so intense, I don't think they've come up for air."